Morocco
Morocco is a land of contrasts, where ancient culture meets modern sophistication. From the bustling cities to the tranquil countryside, this North African country offers a wealth of experiences for travellers.
One of the top destinations in Morocco is the Atlas Mountains. This majestic range offers a glimpse into the traditional Berber way of life and the opportunity to trek through stunning landscapes. Visitors can also explore the ancient kasbahs and visit traditional Berber villages.
Marrakech, known as the "Red City," is a vibrant and bustling metropolis that is home to a number of historical and cultural sites such as the Koutoubia Mosque, Bahia Palace, and Saadian Tombs.
Fez is another city rich in history and culture, home to the world's oldest university, the famous Bou Inania Madrasa, and the Dar Batha Museum. Visitors can also explore the city's medieval streets and souks, filled with traditional Moroccan crafts and textiles.
The Hassan II Mosque in Casablanca is a must-see architectural landmark, the largest mosque in Morocco and a guide tour is recommended to admire its intricate tile work and grandeur.
For a more tranquil experience, the Majorelle Garden in Marrakech is a hidden gem. This beautiful garden, which was designed by French painter Jacques Majorelle in the 1920s, is filled with exotic plants and a tranquil pond. The Marrakech Museum is also a great place to visit, which tells the story of the city's rich history and culture.
Morocco is a diverse and exciting destination perfect for those looking to explore ancient cities, traditional crafts, culture, and soak up the stunning scenery.
Best time to visit
March – May & September – October
Time Zone
Western European Summer Time (GMT +1)
Top Picks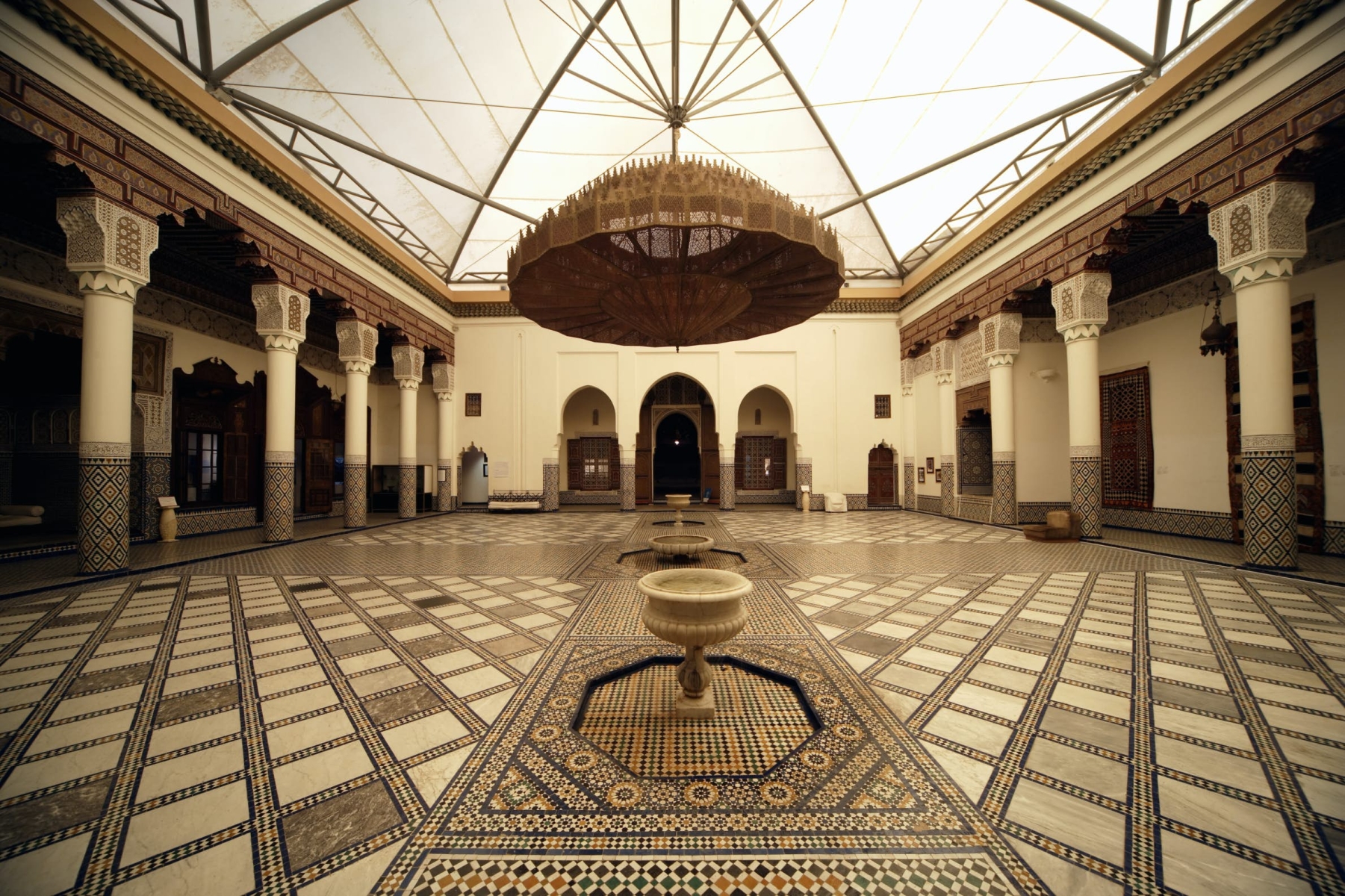 Marrakech Museum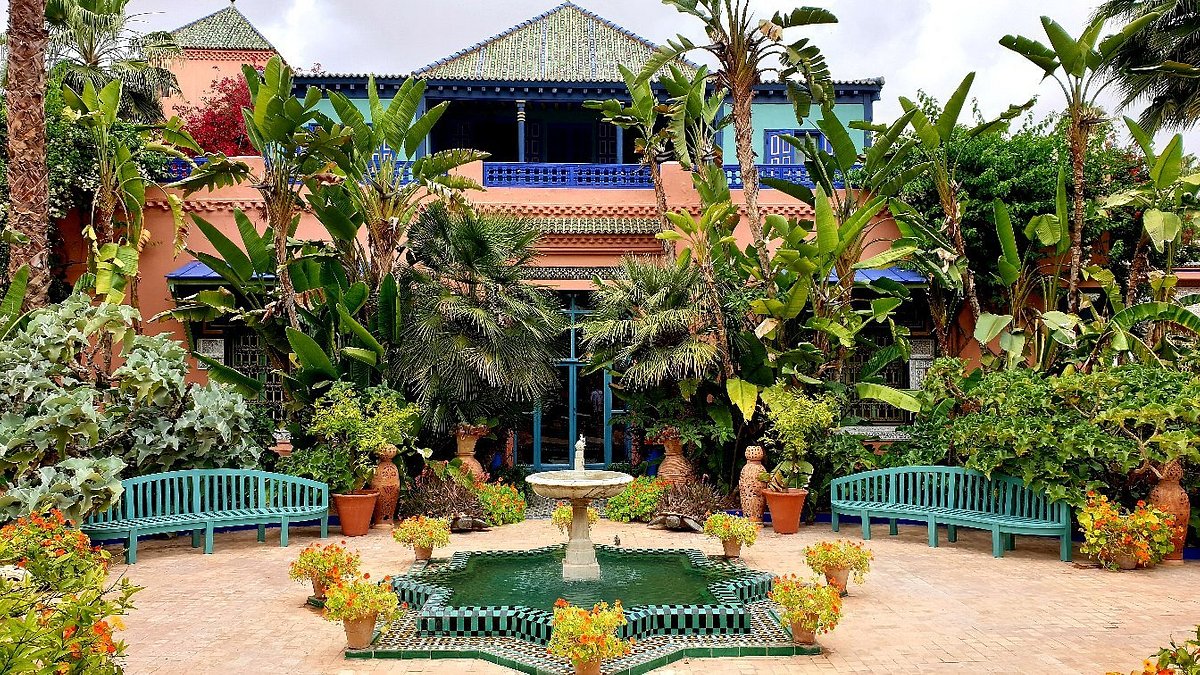 Majorette Garden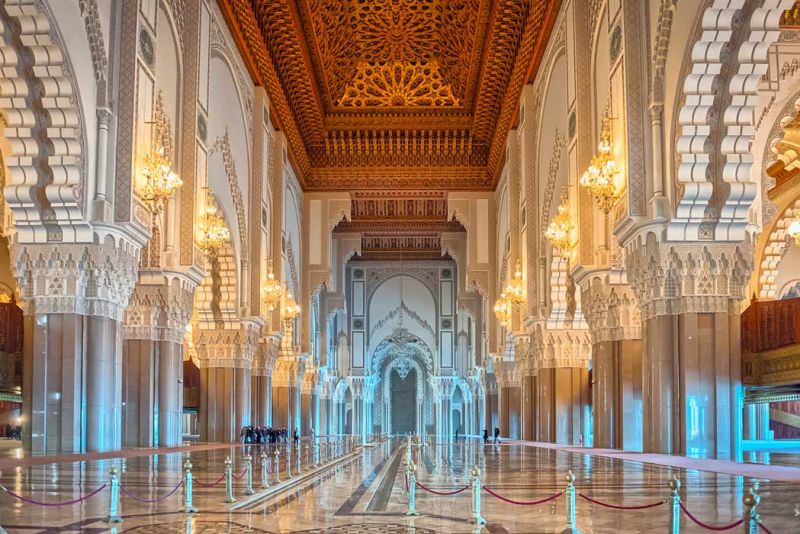 Hassan Mosque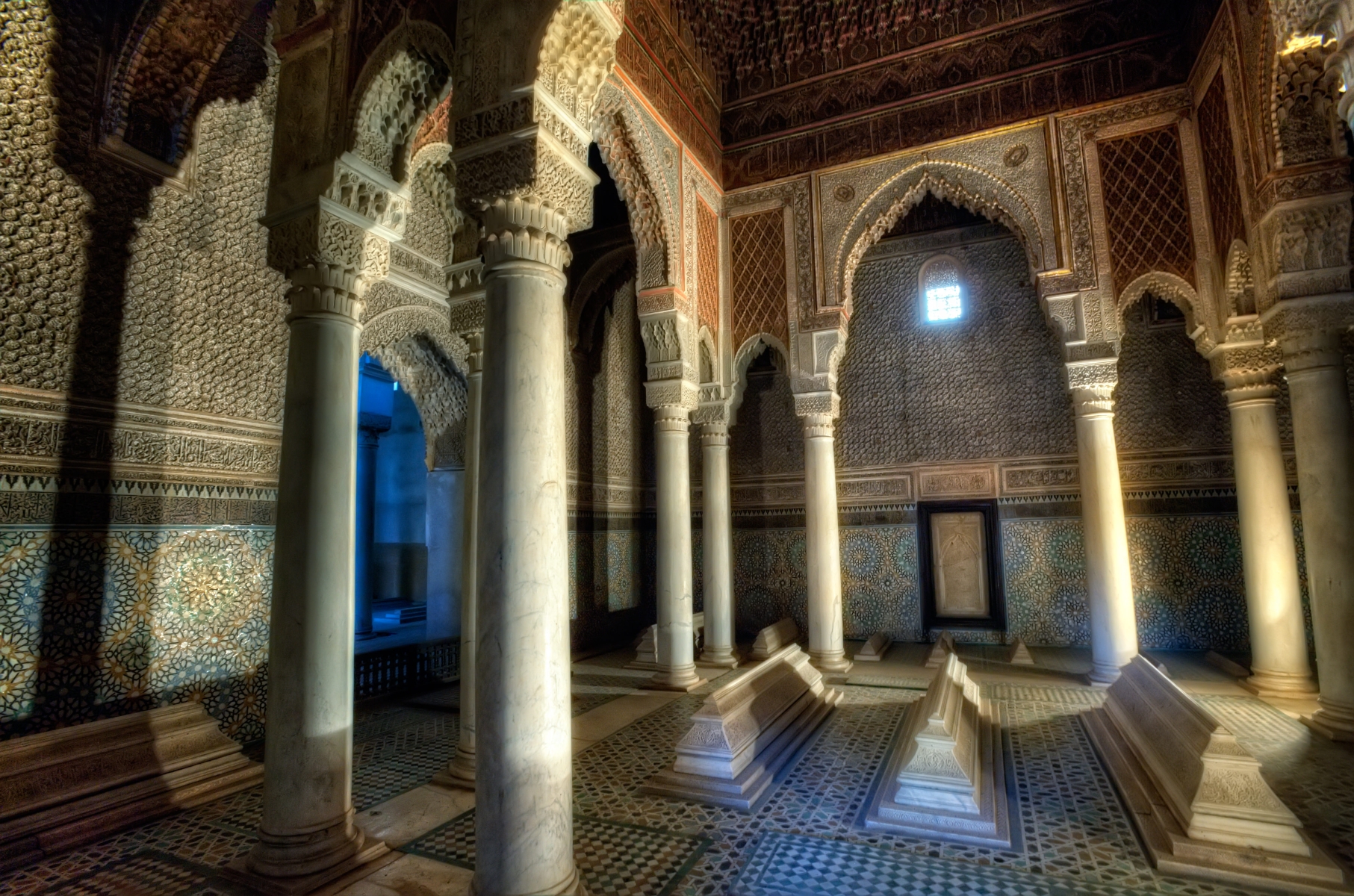 Saadian Tombs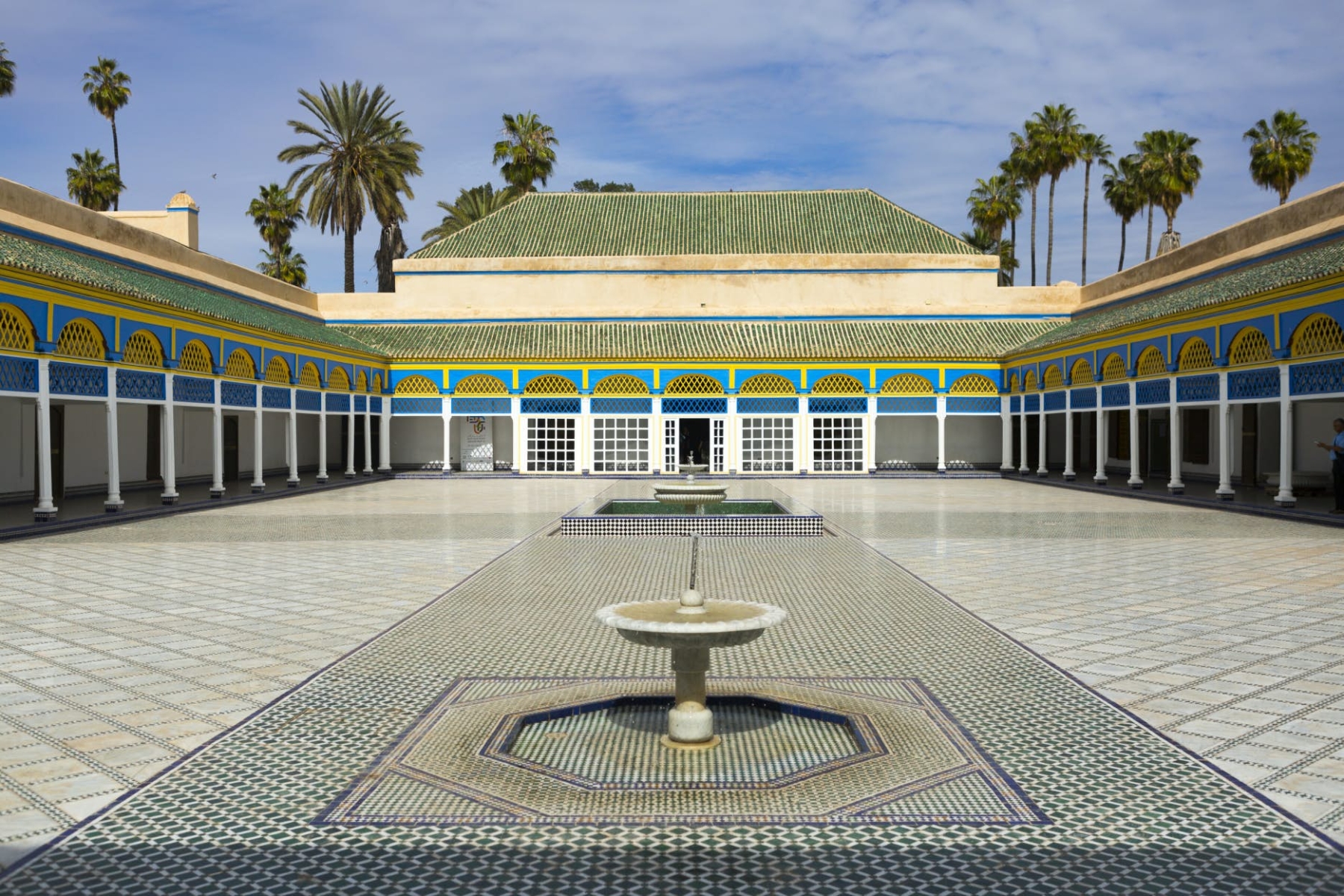 Bahia Palace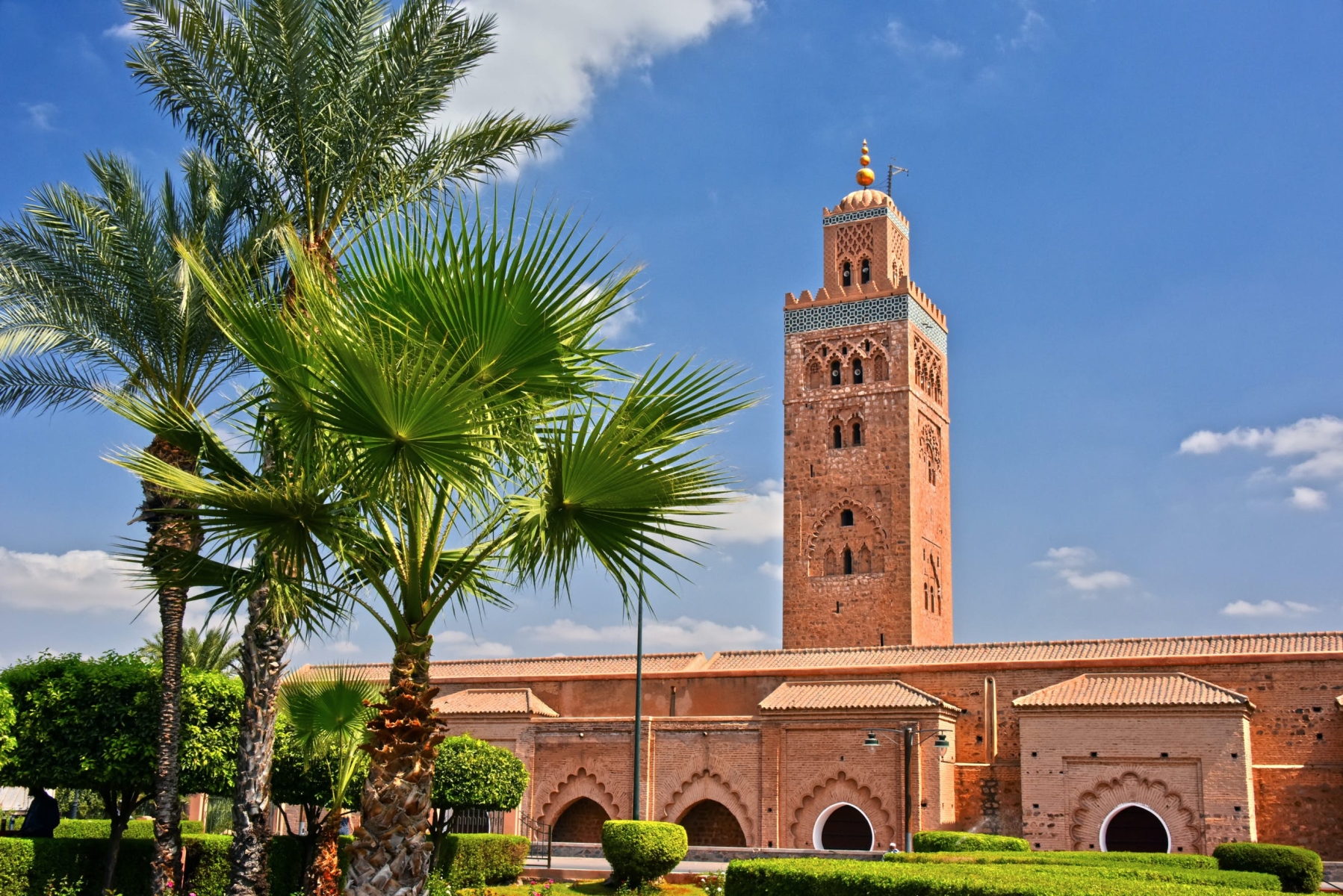 Koutoubia Mosque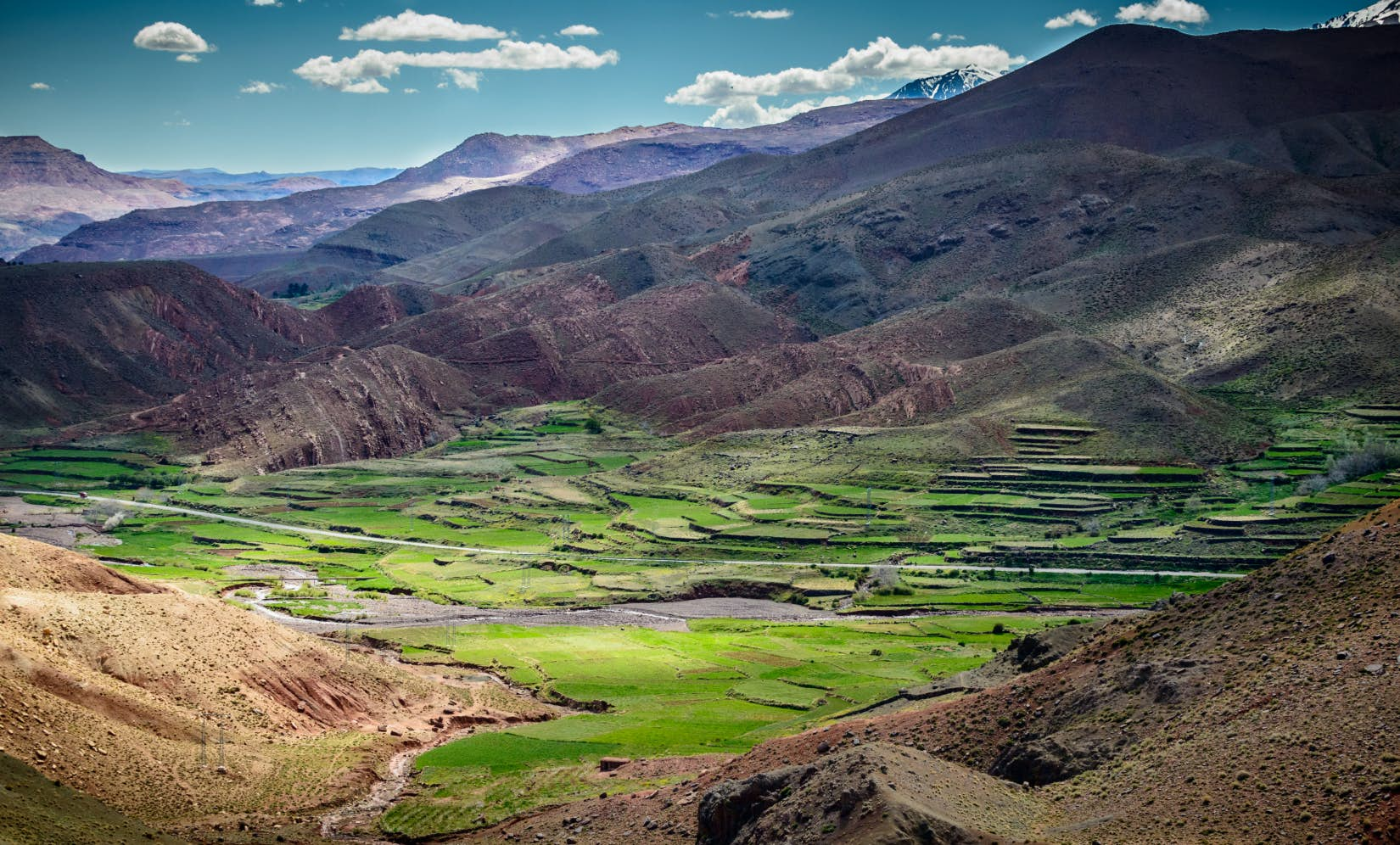 Atlas Mountain