Azerbaijan
Azerbaijan, located in the South Caucasus region, is a country with a rich culture, history, and natural beauty. From its capital city of Baku to its stunning mountain landscapes, there are numerous hidden gems and exciting activities to do in Azerbaijan.
Wedged between the Caucasus Mountains to the south and the Caspian Sea in the east, Azerbaijan stands as a bridge between Europe and Asia. Its capital Baku is famous for the medieval walled inner city, 15th century palaces and the Ancient Maiden Tower. A vantage-point in the ancient Silk route, Azerbaijan's historic past is showcased in its museums and monuments.
One of the must-visit places in Azerbaijan is the Gobustan National Park, a UNESCO World Heritage Site famous for its mud volcanoes and petroglyphs that date back over 40,000 years. Another hidden gem in Azerbaijan is the city of Sheki, known for its historic caravanserais, unique local architecture, and delicious traditional sweets.
When in Azerbaijan, be sure to try some of the local cuisine, including dolma, a dish made from stuffed grape leaves, and plov, a rice dish with meat, vegetables, and spices. Another must-try food is bozbash, a traditional stew made with meat and vegetables.
For those who enjoy outdoor activities, Azerbaijan offers many opportunities for adventure. The country is home to numerous hiking and trekking routes, including the Greater Caucasus Mountain Range. Additionally, visitors can go horseback riding, skiing, and fishing.
With the Caucasus Mountains to the south and the Caspian Sea on the east, Azerbaijan's geographic location gives the country its historic past. The country's strategic location in the ancient Silk route attracted many settlers and kings, who built vast empires, ancient monuments, the famous walled inner city and museums-which add to the charm of the country. Straddling the eastern and western world, Azerbaijan is a melting pot of cultures. So pack your bags and come discover the hidden gems and exciting activities of Azerbaijan!
Best time to visit
April to June, September to November
Primary Language
 Azerbaijani
Must Try Food
 Kufta Bozbash, Plov, Dolma, Pakhlava
Currency
Azerbaijani manat (₼)
Time Zone
Azerbaijan Standard Time (GMT +4)
Top Picks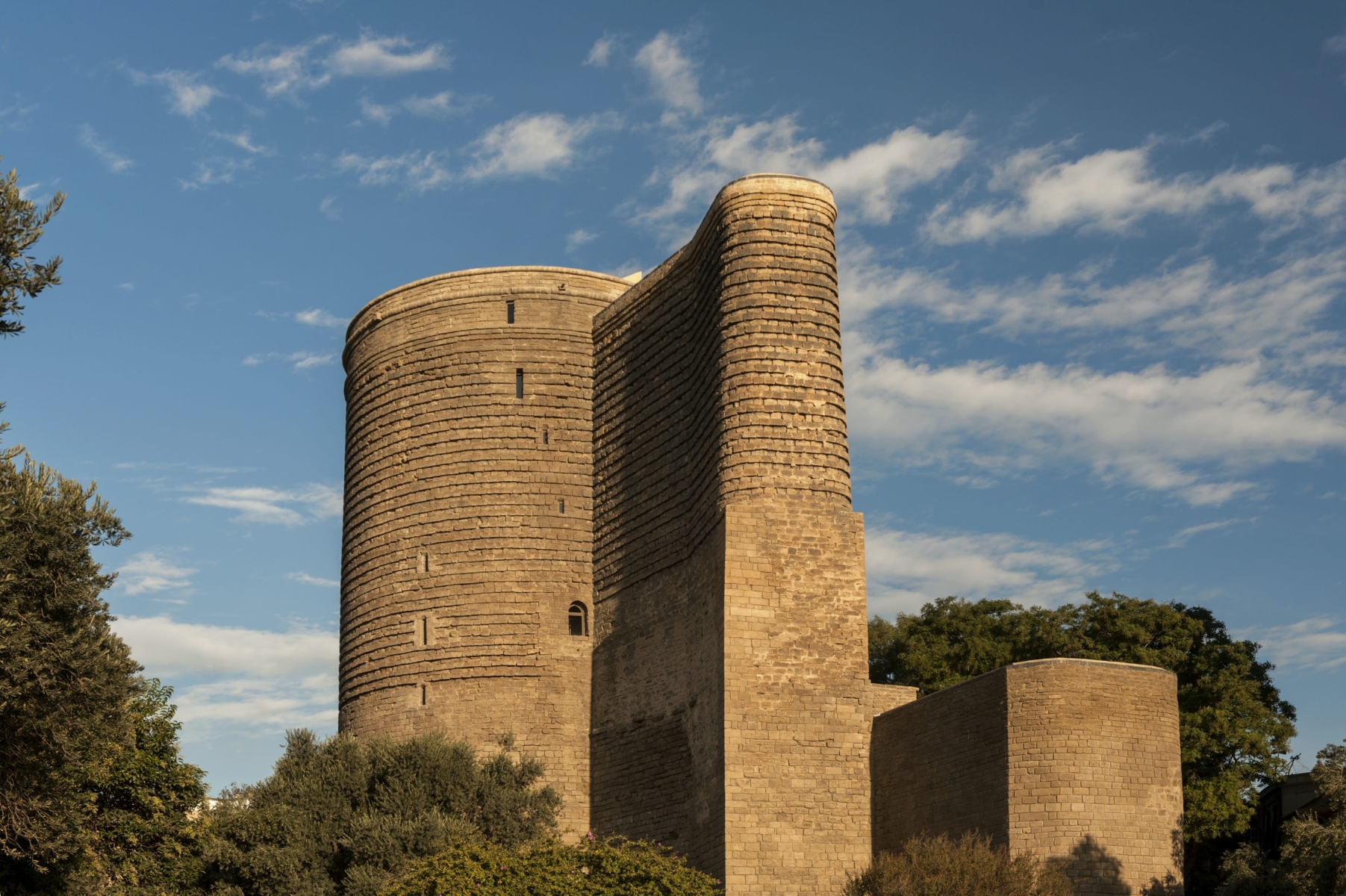 Maiden Tower 
Old City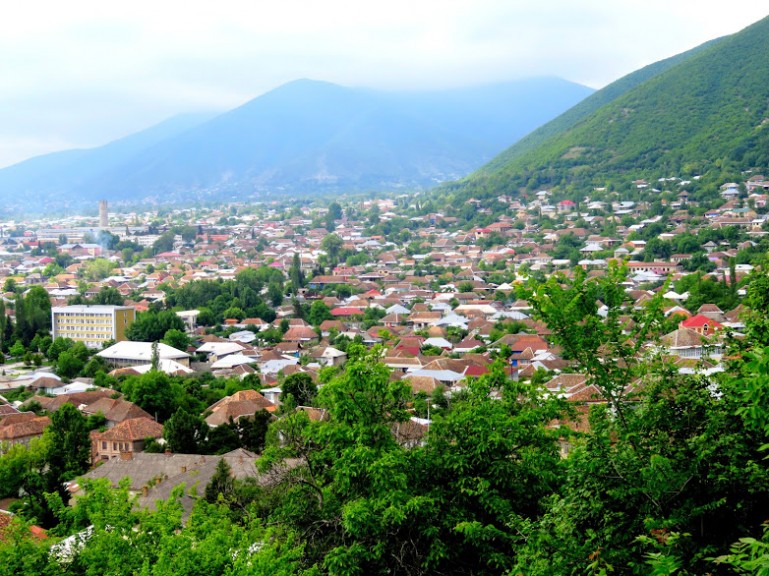 Shaki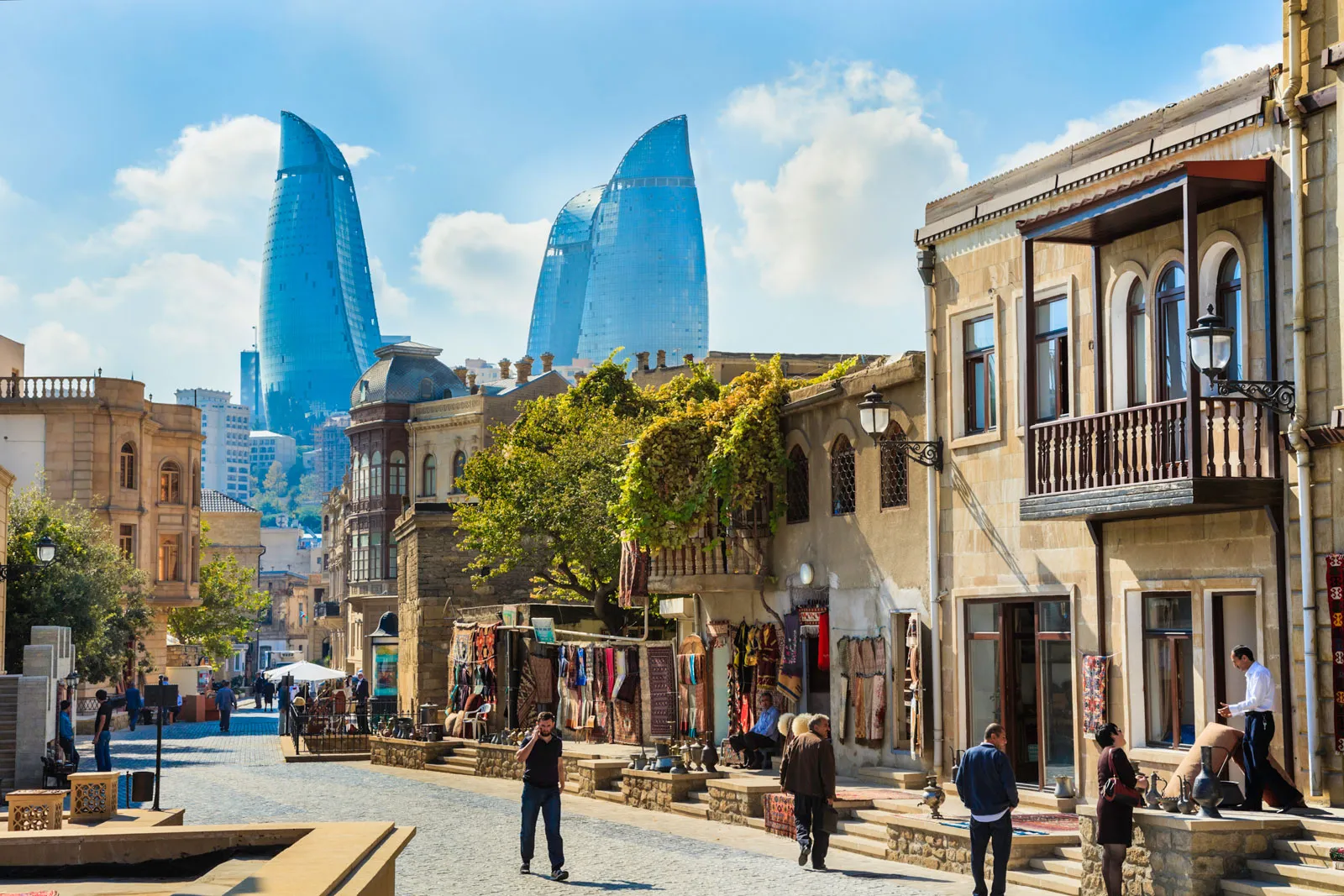 Baku