Bhutan
A Buddhist country in the Asian subcontinent, Bhutan is located on the easternmost side of the Himalayas. Popular for its beautiful landscapes of varying terrains, the Himalayan kingdom remains an attraction for its unspoilt nature and the exotic species of plants and animals that thrive there. Celebrating the beauty and wilderness of the Himalayan region, are the dzongs, monasteries, temples, museums and the festivities of Bhutan's vibrant culture!
This peaceful country is a must-visit destination for travelers seeking an escape from the modern world. Visit the Paro Valley known for its beautiful rice paddies, traditional Bhutanese architecture, and charming small villages. The most famous attraction here is the 17th century Paro Dzong, also known as Rinpung Dzong. The valley is also home to several important monasteries and temples, including the Tiger's Nest Monastery, one of Bhutan's most iconic landmarks.
Bhutan's capital city, Thimpu, is a modern metropolis with a rich cultural heritage. Visit the Tashichho Dzong, the seat of Bhutan's government, or the National Memorial Chorten, a stupa dedicated to world peace. Take a stroll through the city's vibrant markets, or relax in one of the many parks and gardens.
Also, Bhutan is famous for its vibrant festivals, or tsechus, which take place throughout the year in different parts of the country. These festivals are a unique opportunity to experience Bhutan's rich cultural heritage, with traditional music, dance, and mask performances.
Bhutanese food is a unique blend of Tibetan, Indian, and Chinese influences, with an emphasis on spicy and hearty dishes. Food lovers will enjoy trying traditional Bhutanese dishes such as ema datshi, a spicy dish made with chili peppers and cheese, and phaksha paa, a pork dish served with red rice.
Discover the beauty and spiritual essence of Bhutan, a country where happiness is considered the ultimate measure of success. Explore its ancient culture and architecture, savor its delicious cuisine, and immerse yourself in its stunning natural landscapes.
Best time to visit
March to May; September to November
Primary Language
Dzongkha
Must Try Food
Phaksha Paa, Maru, Suja, Ara
Currency
Indian rupee (₹), Bhutanese ngultrum (Nu.)
Time Zone
Bhutan Time (GMT +6)
Top Picks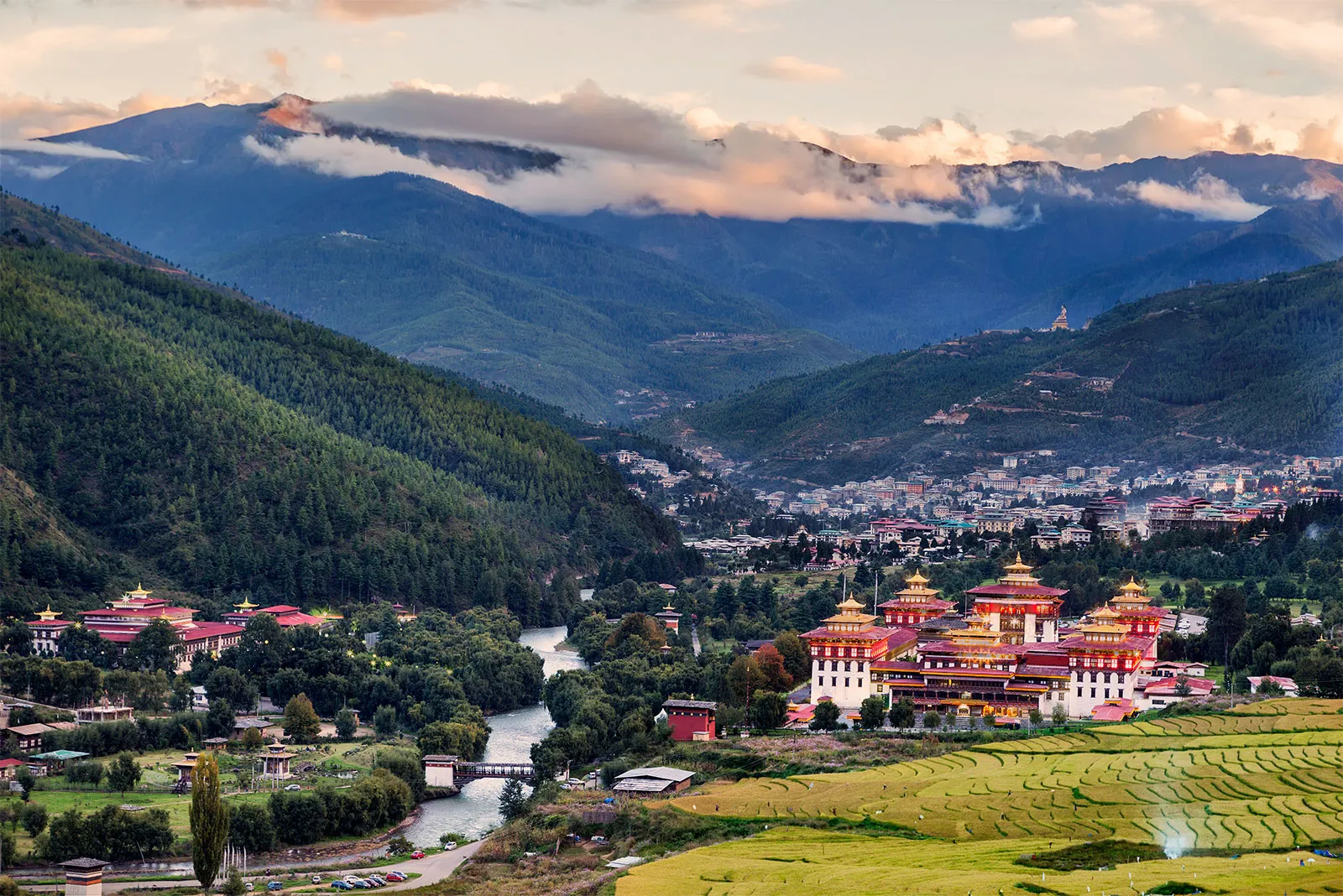 Thimphu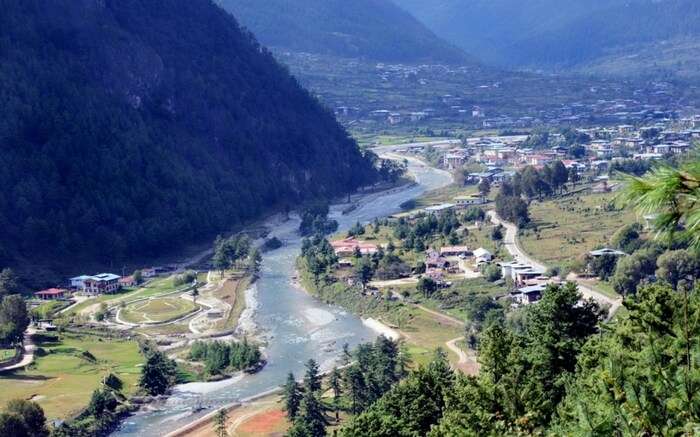 Haa valley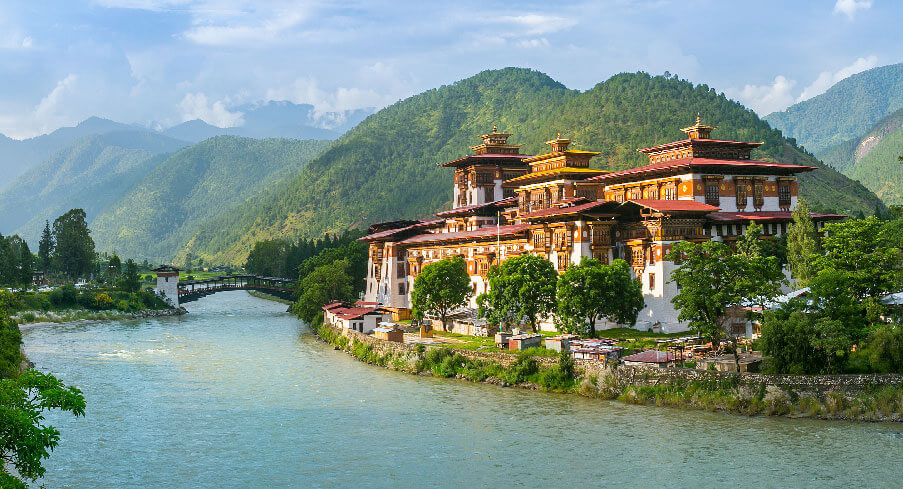 Punakha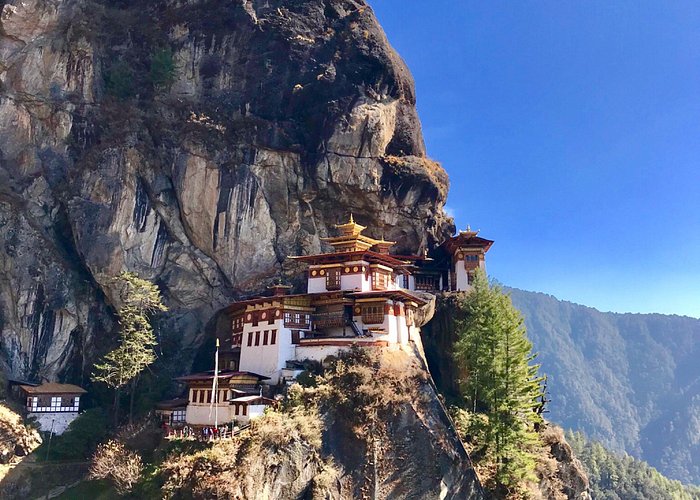 Paro