Saudi Arabia
Saudi Arabia is an exciting destination for travelers looking for adventure. The country is rich in cultural, religious and architectural history and features some of the most breathtaking landscapes on earth.
One must-visit place in Saudi Arabia is the city of Mecca, which is considered the holiest city in Islam and is home to the Grand Mosque, Al-Masjid al-Haram. Another place to visit is the city of Jeddah, known for its stunning architecture, including the Al-Balad historic district and the King's Fountain. Additionally, visitors should also explore the ancient ruins of Madain Saleh, a UNESCO World Heritage site that features tombs and temples from the Nabatean Kingdom.
When it comes to food, there are several must-try dishes in Saudi Arabia. One is Kabsa, a rice dish that is traditionally prepared with chicken or lamb and spices, and is considered the national dish of the country. Another popular dish is Shawarma, a Middle Eastern sandwich made with marinated meat and various toppings.
Saudi Arabia can be described as a destination that offers a unique blend of modern and traditional experiences. From visiting the iconic religious sites in Mecca to exploring the stunning desert landscape and the country's rich cultural heritage, there is something for every type of traveler in Saudi Arabia.
Best time to visit
November to February
Must Try Food
Kabsa, Shawarma, Mutabbaq, and Falafel
Currency
Saudi Riyal (SAR)
Time Zone
Arabian Standard Time (GMT +3)
Top Picks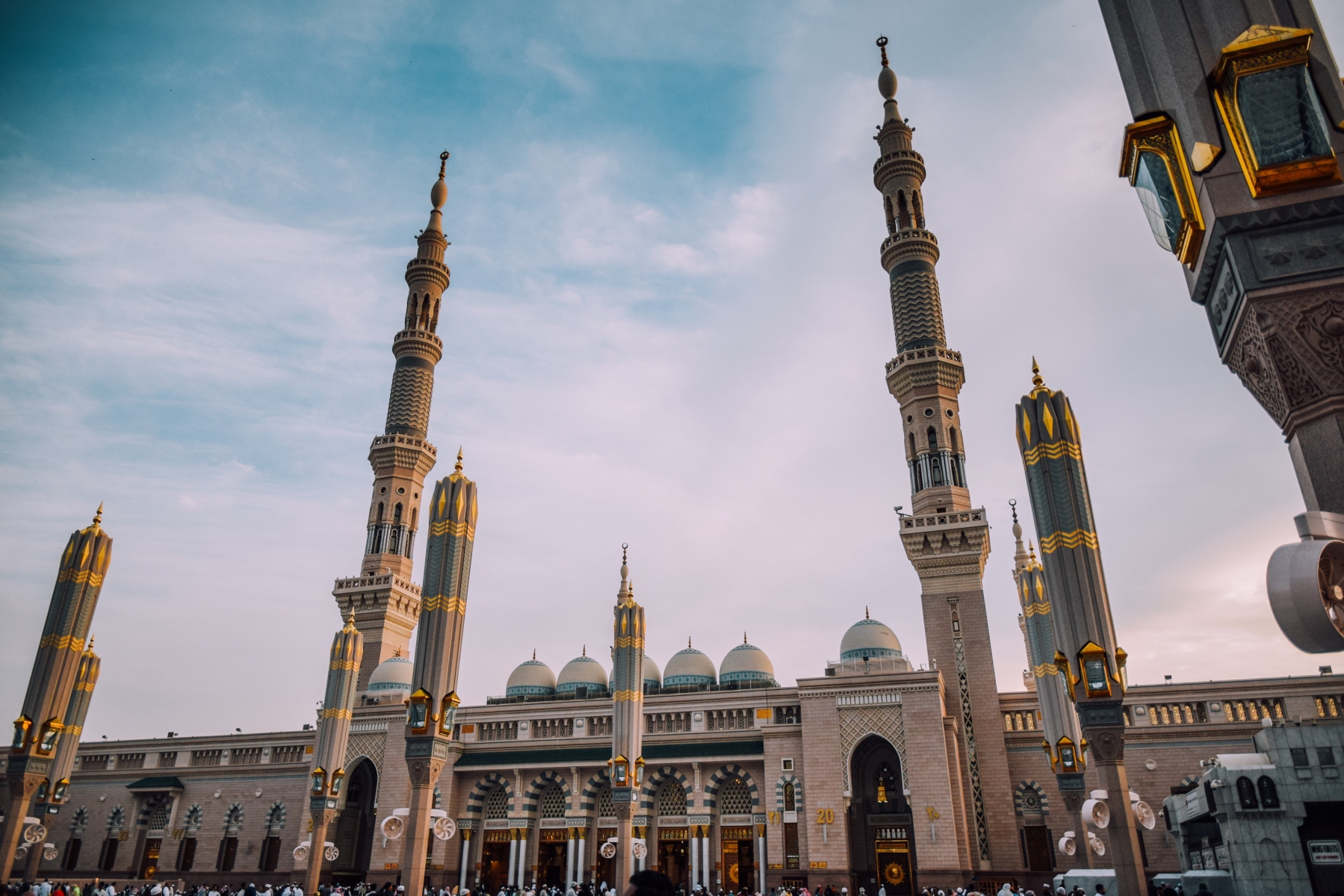 Al-Masjid an-Nabawi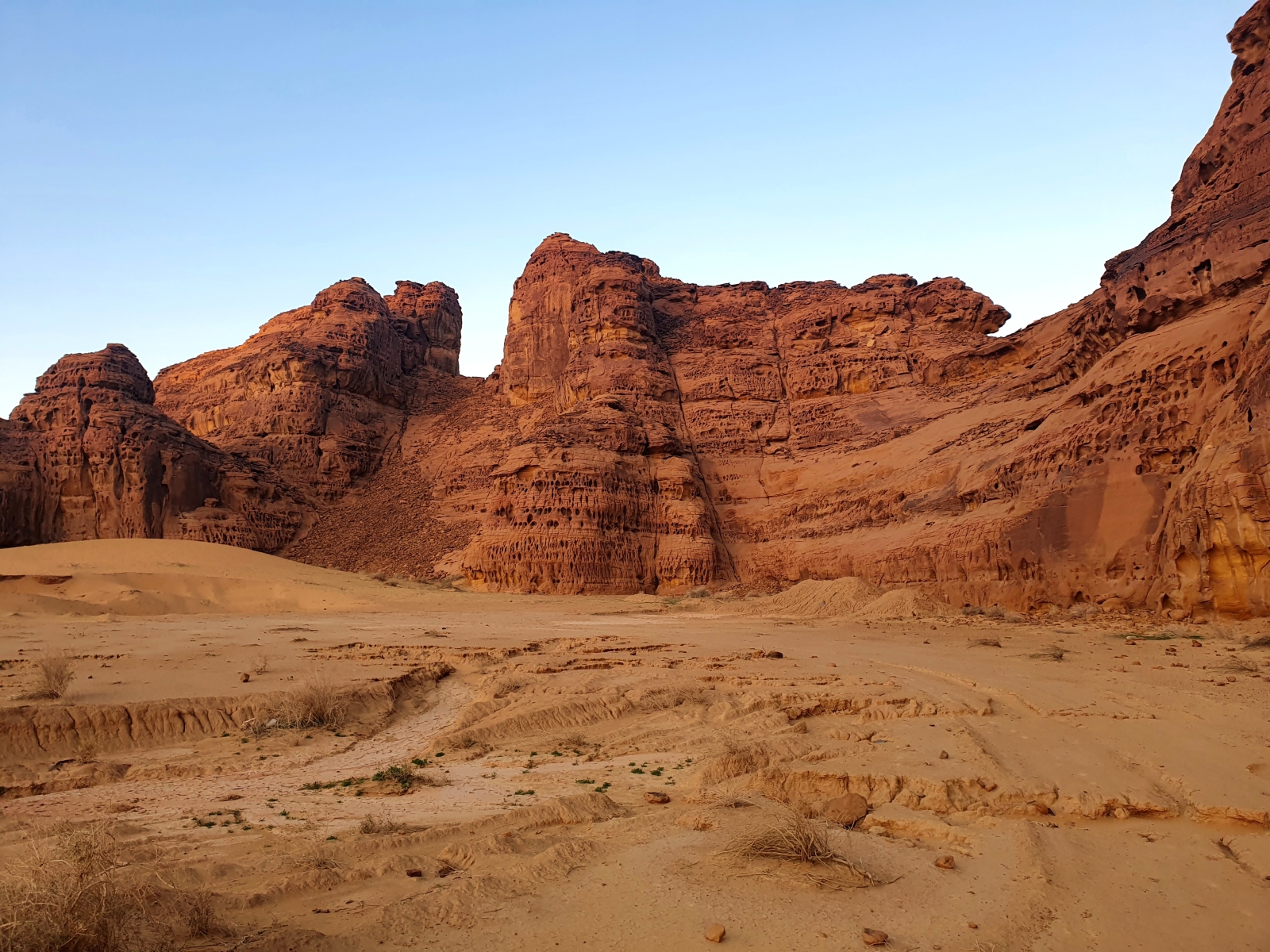 Al Ula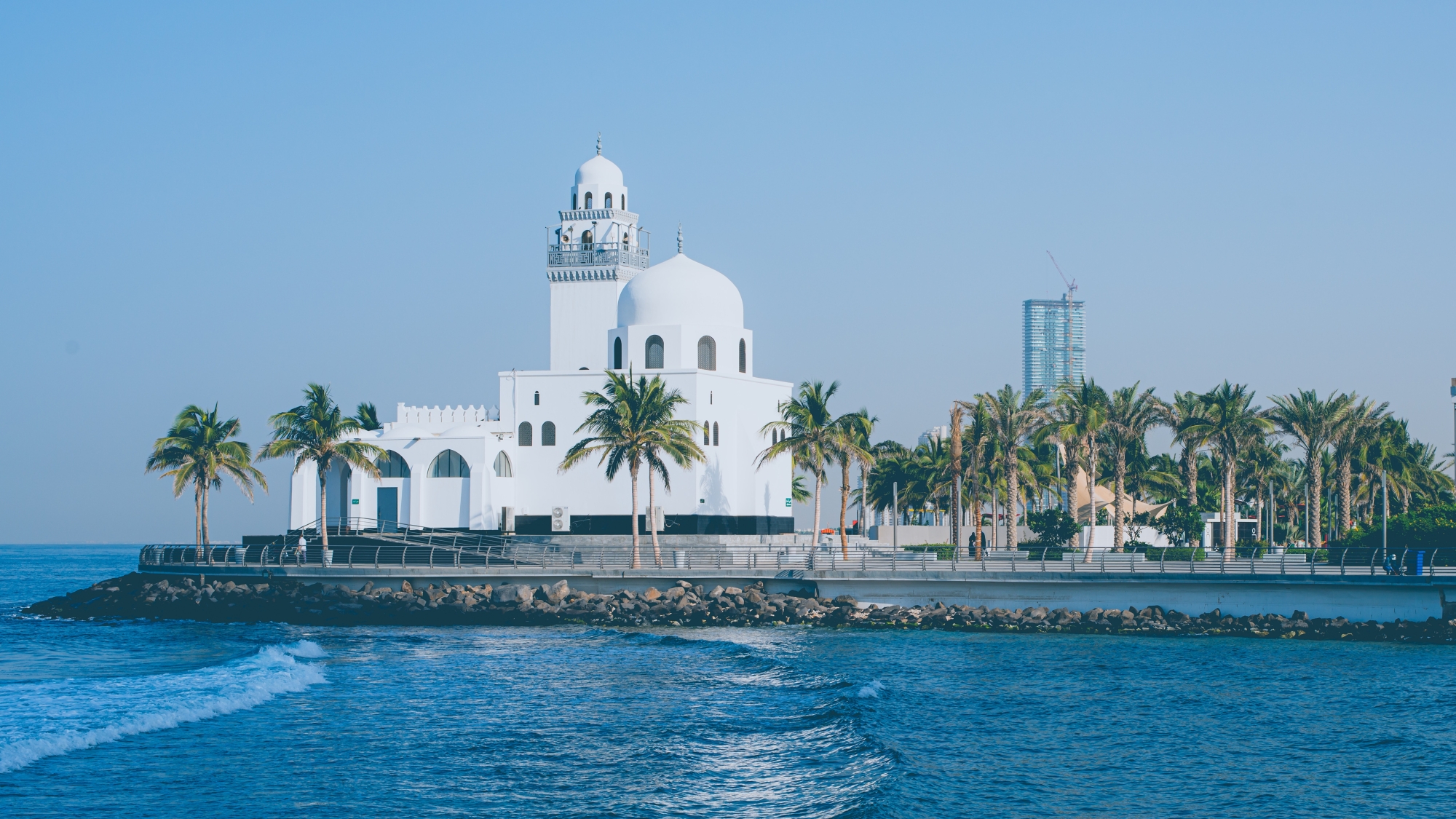 Jeddah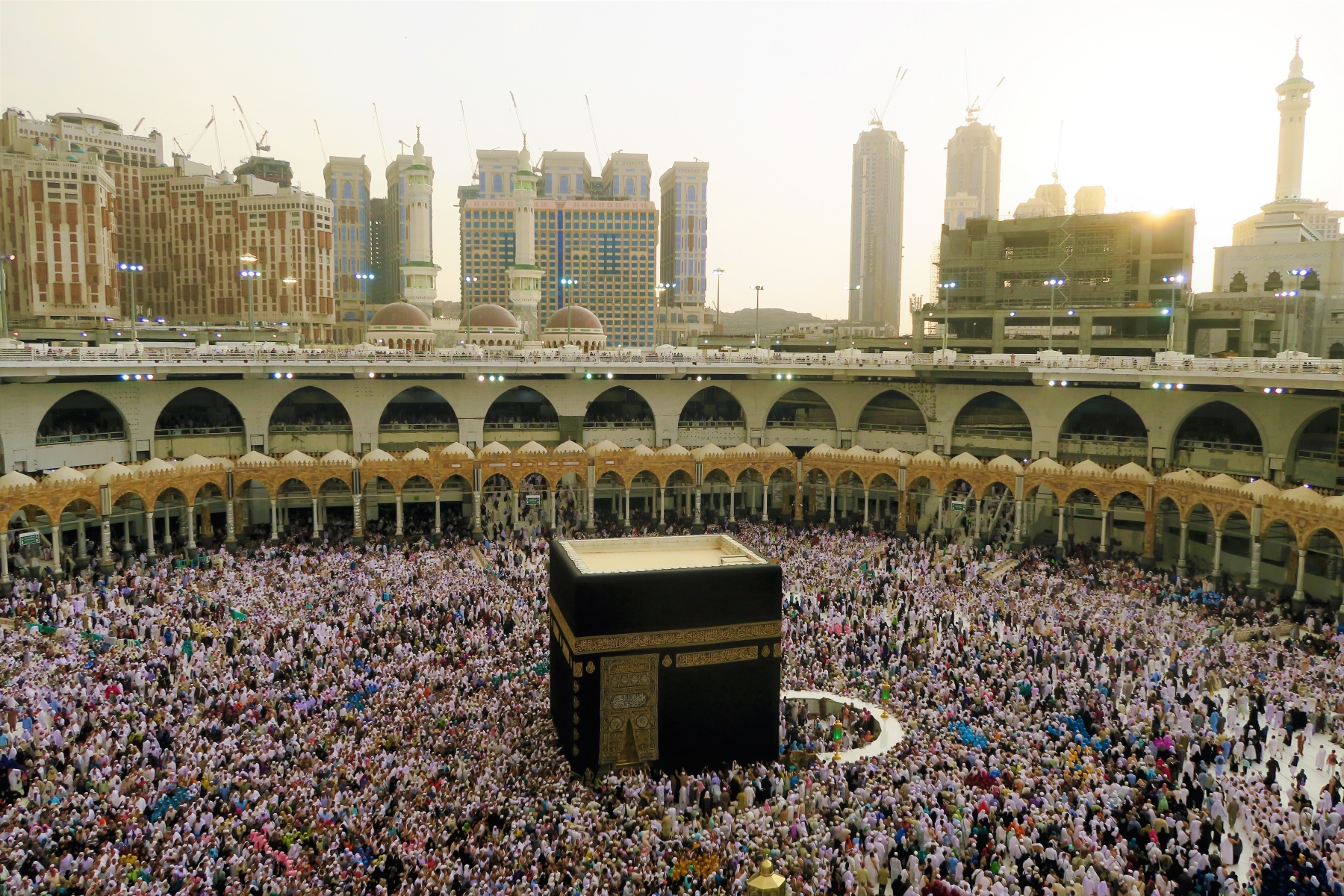 Mecca