Madagascar
Madagascar, the land of lemurs and baobab trees, is a destination like no other. With its unique wildlife, diverse landscapes and vibrant culture, this island nation offers an unforgettable experience for nature lovers and adventurers alike.
One of the main attractions in Madagascar is its diverse wildlife, with more than 80% of its species found nowhere else on Earth, including the famous lemurs.
The island's landscapes are equally diverse and range from the lush rainforests of the east coast to the spiny forests of the south. The Tsingy de Bemaraha National Park, a UNESCO World Heritage site, is a hidden gem and offers a unique opportunity to explore the island's stunning limestone formations. The Baobab Avenue is another must see, a natural alley formed by baobab trees and one of the most spectacular sites in the island.
For those interested in culture, the island's capital Antananarivo offers a glimpse into the customs and traditions of the Malagasy people. The city is home to many historical sites, including the Royal Palace of Antananarivo and the Rova of Antananarivo, which offer a unique insight into the island's rich history.
Another must-visit destination is the Isalo National Park, known for its rugged sandstone massifs, deep canyons and crystal-clear pools, it's a great place for hiking and exploring the island's landscapes. The Ranomafana National Park is also a great destination, known for its wide variety of lemurs and other endemic species.
Madagascar is also home to some of the most beautiful beaches in the world, including the famous Nosy Be and its surrounding islands, where visitors can relax and soak up the sun, or take a day trip to explore the rich marine life of the Indian Ocean.
Overall, Madagascar is a diverse and exciting destination that offers something for every traveller. Whether you're looking for an action-packed adventure or a relaxing beach holiday, Madagascar has it all.
Best time to visit
September to October
Primary Language
Malagasy and French
Must Try Food
Romazava, Ravitoto
Currency
Malagasy Ariary (MGA)
Time Zone
East Africa Time (GMT +3)
Top Picks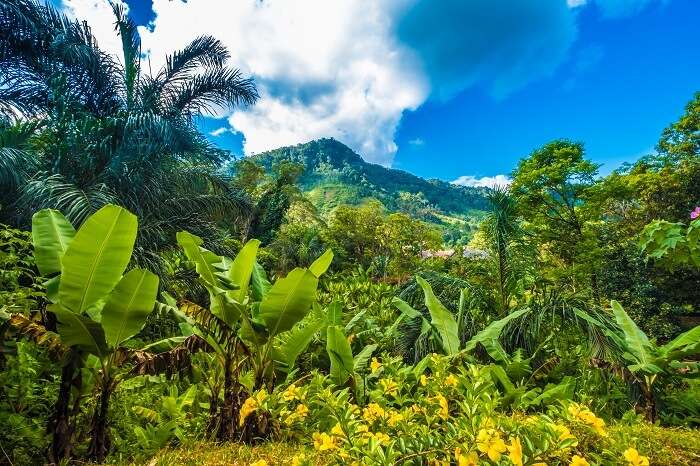 Ranomafana National Park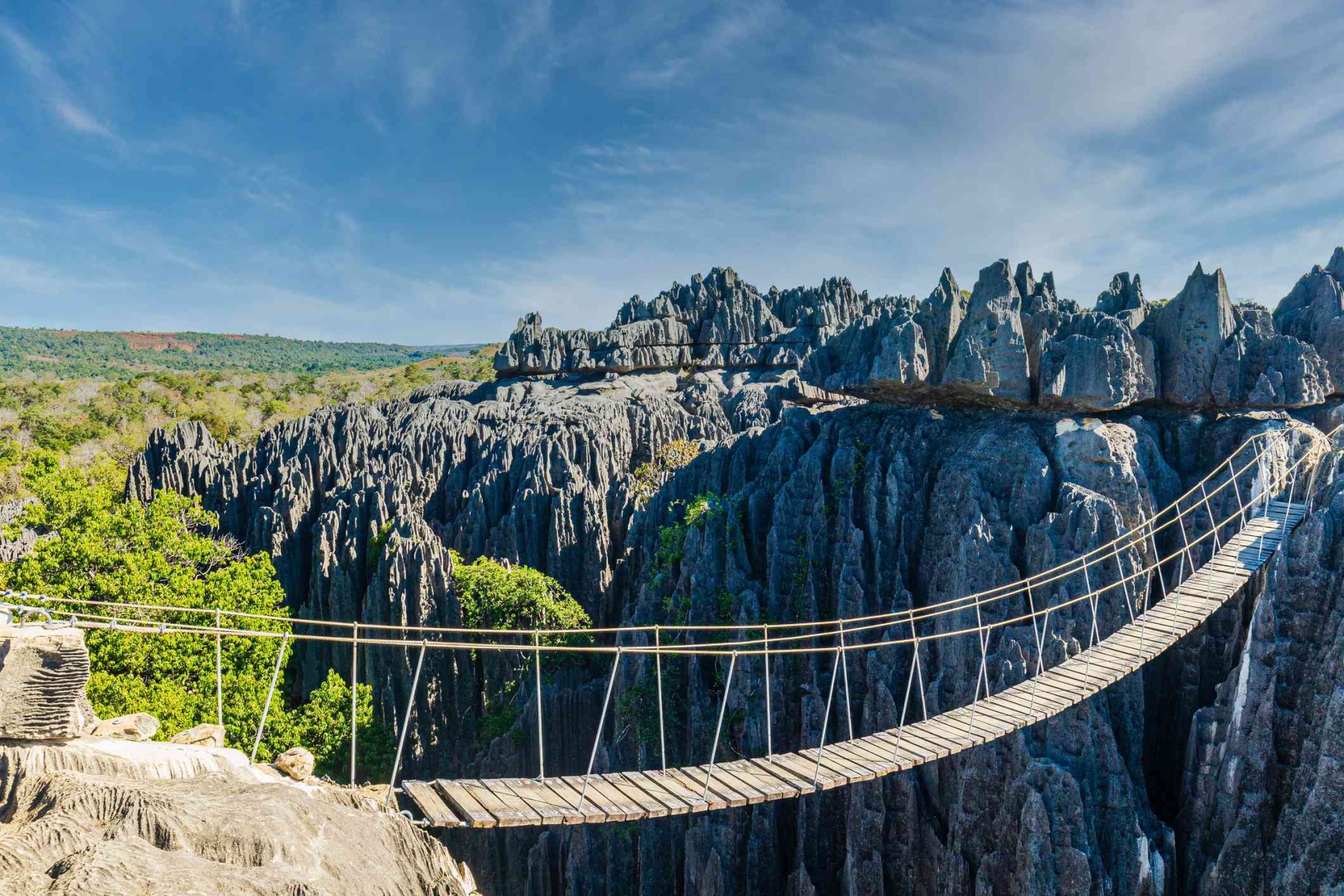 Tsingy de Bemaraha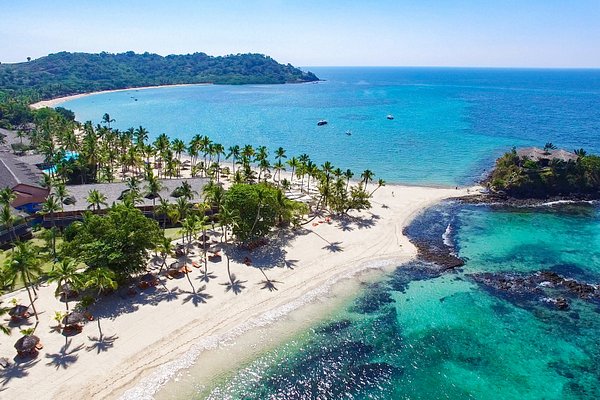 Nosy Be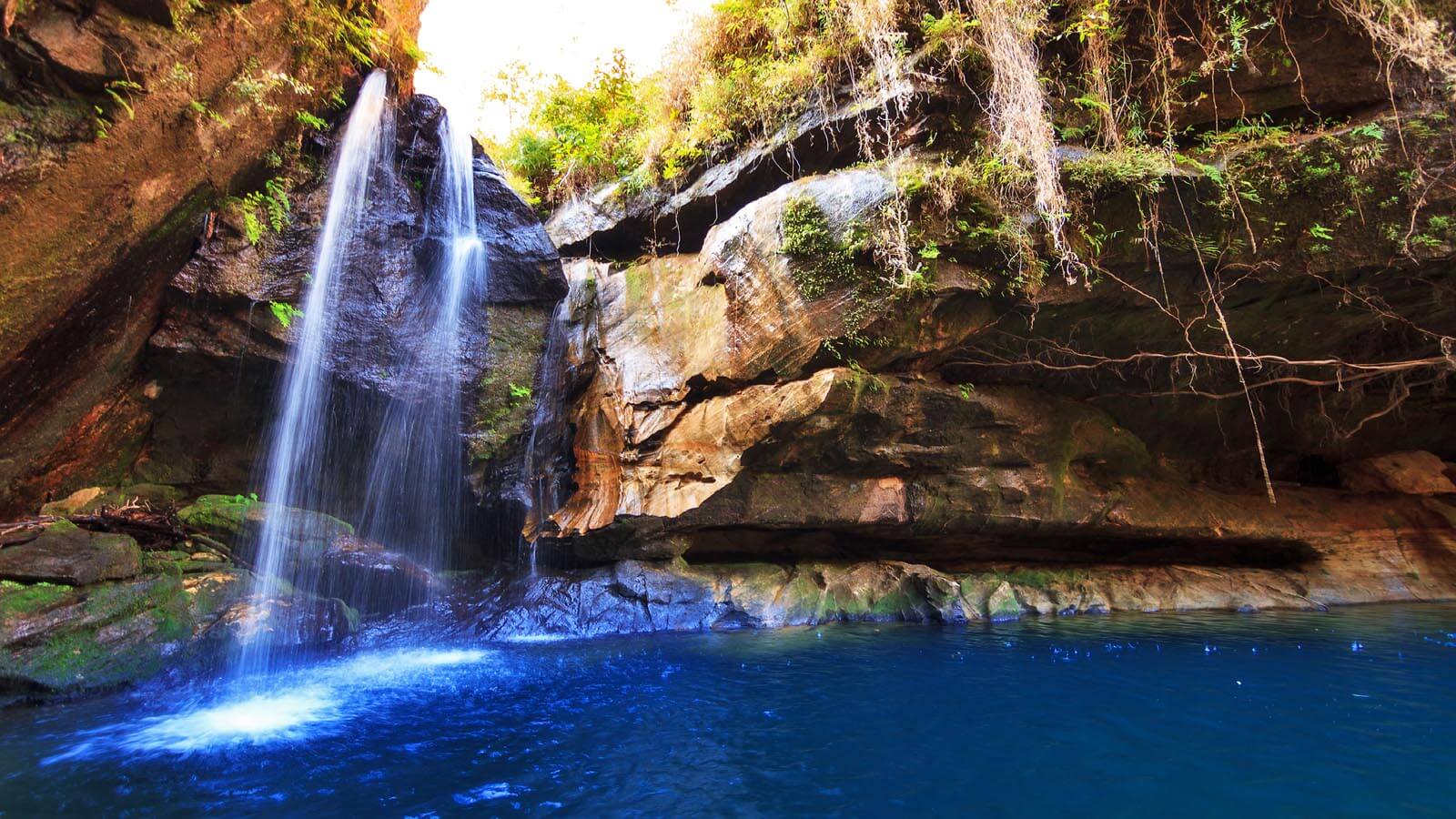 Isalo National Park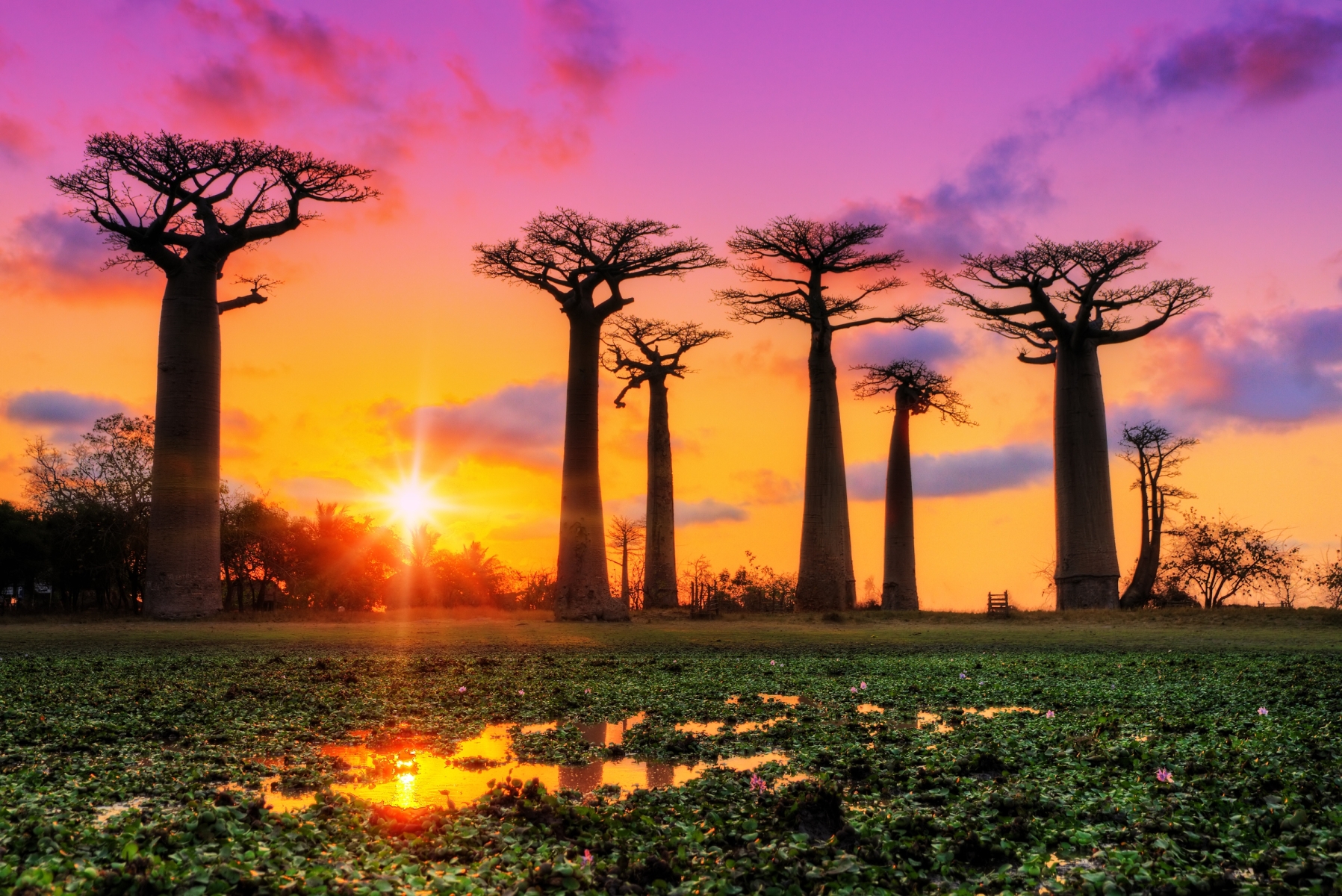 Baobab Avenue