Namibia
Namibia is a land of stunning landscapes, diverse wildlife, and rich cultural heritage. Known for its vast deserts, rugged mountains, and dramatic coastline, Namibia is the perfect destination for nature lovers and adventure seekers alike.
One of the most unique attractions in Namibia is the Skeleton Coast, a stretch of rugged coastline known for its shipwrecks and skeletal remains of whales and seals. This eerie, yet beautiful destination is a must-see for any traveller visiting Namibia.
Another hidden gem in Namibia is the Cape Cross Seal Reserve, where visitors can see thousands of Cape fur seals in their natural habitat. This is a great spot for wildlife enthusiasts looking for something off the beaten path.
For a truly authentic experience, visit the Himba people, a semi-nomadic tribe known for their distinctive red ochre body paint and intricate jewellery. Visitors can learn about their traditional way of life, customs and culture.
Nature enthusiasts will love visiting Damaraland, where visitors can hike through rugged mountains and see ancient rock art dating back thousands of years. Damaraland is also home to desert elephants and the elusive desert lion.
For a more relaxing vacation, Namibia's coastline offers some of the most beautiful beaches in the world, including Swakopmund, known for its colonial architecture, and the chance to explore the rich marine life of the Atlantic Ocean. Visitors can also take a day trip to the Sandwich Harbour, a unique wetland area that is home to thousands of migratory birds.
Etosha National Park, located in the north of the country, is another must-visit destination. It offers a chance to see Africa's big five and over 340 species of birds in a unique desert setting.
Overall, Namibia is a diverse and exciting destination that offers something for every traveller. Whether you're looking for an action-packed adventure or a relaxing beach holiday, Namibia has it all.
Best time to visit
July to October
Must Try Food
Pap, Oshithima, Oodhingu, Omboga
Currency
Namibian Dollar (NAD)
Time Zone
Central Africa Time (GMT +2)
Top Picks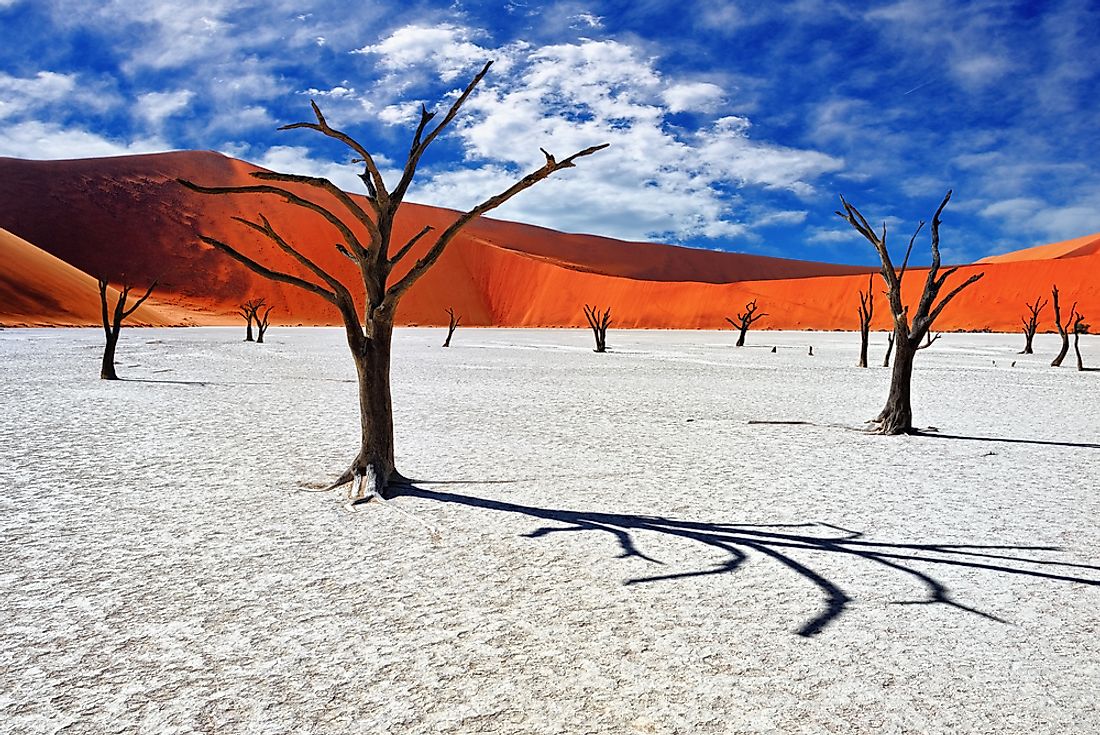 Sossuvlei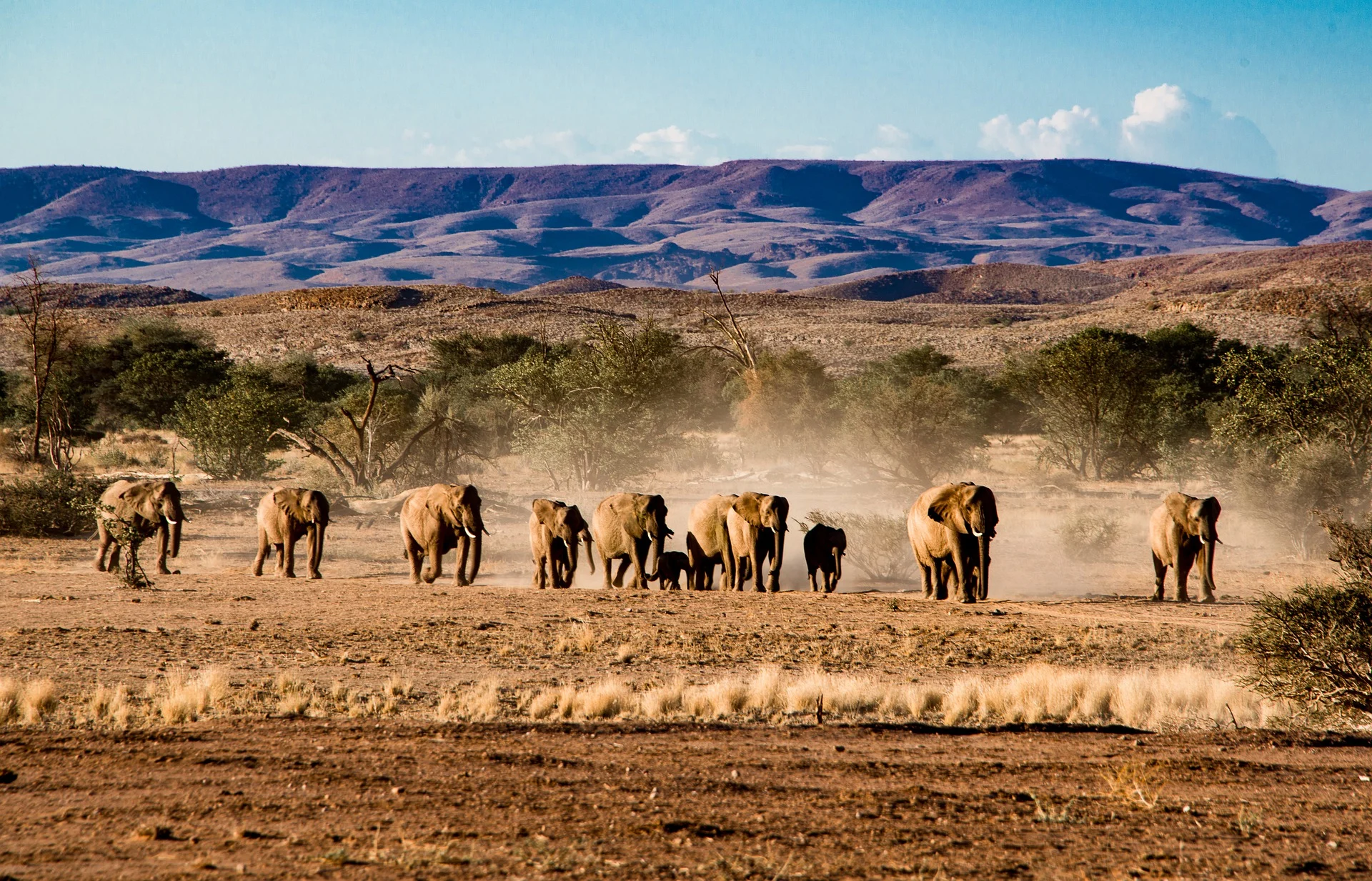 Etosha National Park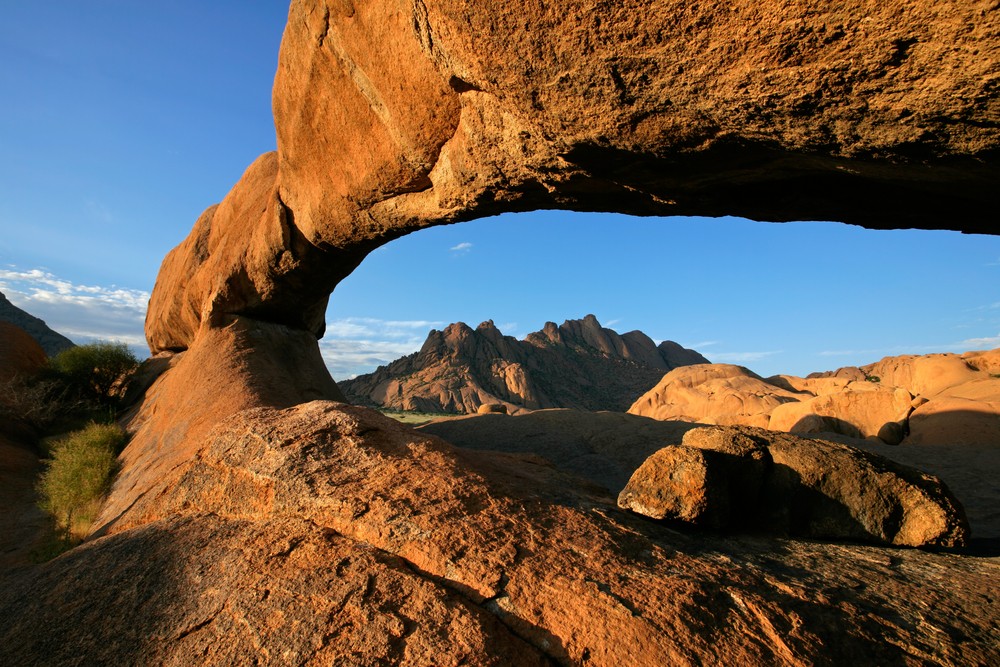 Spitskoppe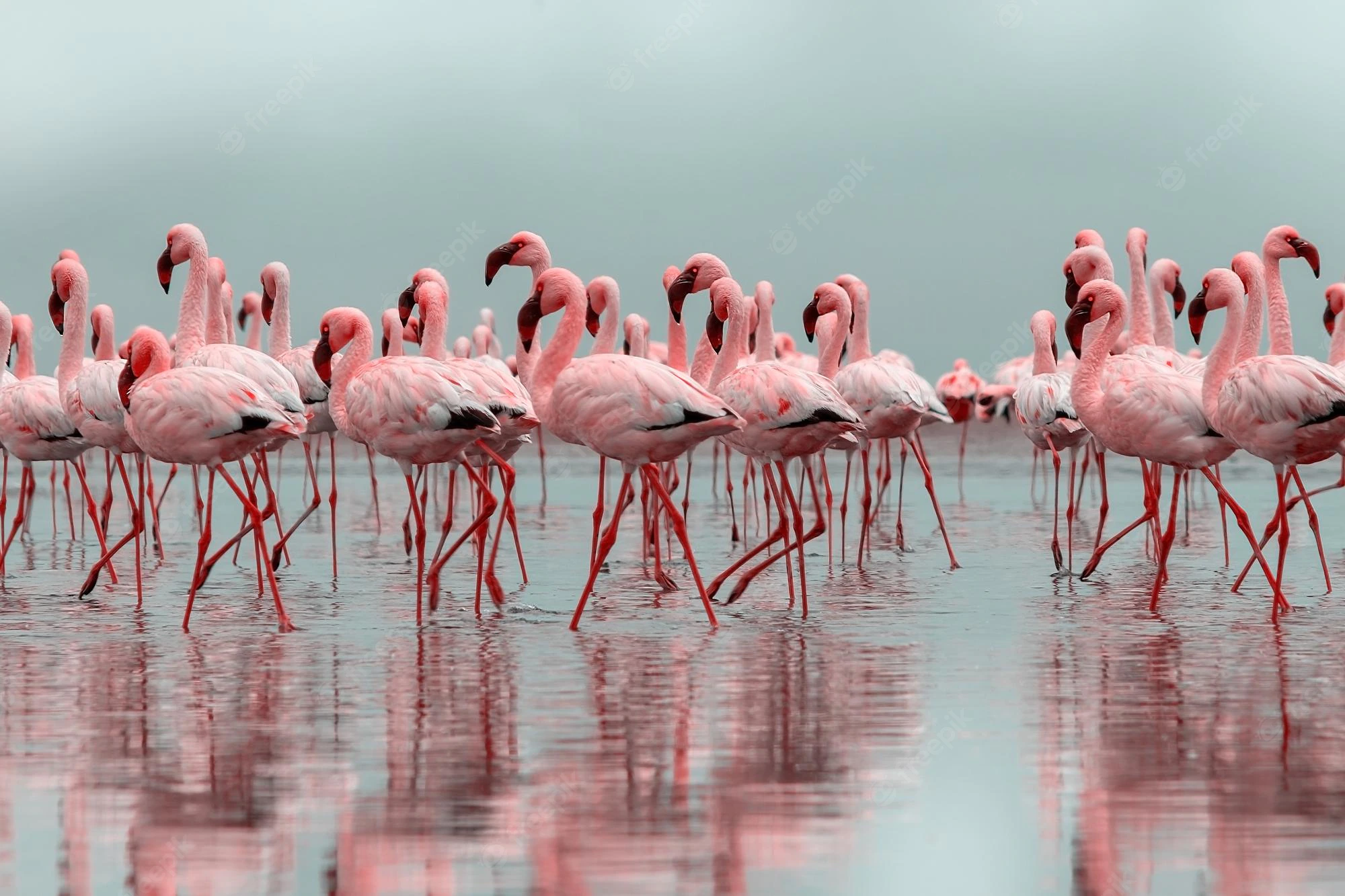 Walvis Bay Flamingo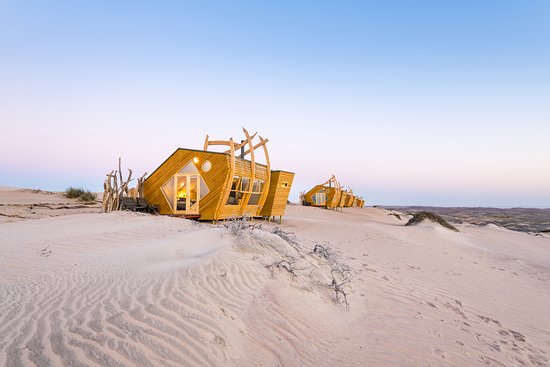 Skeleton Coast Park