Georgia
Georgia is a country in the Caucasus region of Eurasia, located at the crossroads of Western Asia and Eastern Europe. With its rich history, diverse landscapes, and vibrant culture, it is an ideal destination for tourists looking for an off-the-beaten-path experience.
Georgia's vibrant capital city, Tbilisi, is a must-visit for its rich history, stunning architecture, and lively cultural scene. Explore the narrow, cobbled streets of the Old Town, visit the historic sulfur baths, and sample some of the country's delicious cuisine.
This small town in the Caucasus Mountains, Kazbegi, is the starting point for some of the most breathtaking hikes in the country. The highlight is the trek to the Gergeti Trinity Church, which offers panoramic views of the surrounding peaks. There's also another region in the northwestern part of the country called Svaneti, famous for its unique architecture, including fortified tower houses that were used for protection against invaders. It's also a great place for outdoor activities such as hiking and skiing.
Batumi, the seaside city on the Black Sea coast, is a popular summer destination for locals and visitors alike. Explore its sunny beaches, check out the modern architecture, and enjoy the lively nightlife scene.
Georgia is home to a long tradition of winemaking, dating back to 6000 BC. The Kakheti region is the country's main wine-producing area, and visitors can visit vineyards, taste local wines, and learn about the traditional method of winemaking known as "qvevri".
Lastly, Georgian cuisine is a fusion of East and West, combining ingredients and techniques from both regions. Must-try dishes include khinkali (dumplings), khachapuri (a cheese-filled bread), and mtsvadi (barbecued meat).
To conclude, Georgia is a unique and fascinating destination for tourists looking for a new and authentic experience. With its diverse landscapes, rich history, and delicious cuisine, it has something to offer for everyone.
Best time to visit
May to October
Primary Language
Georgian
Must Try Food
Khinkali, Khachapuri, Pkhali, Mtsvadi, and Churchkhela
Currency
Georgian Lari (GEL)
Time Zone
Eastern Standard Time (GMT -5)
Top Picks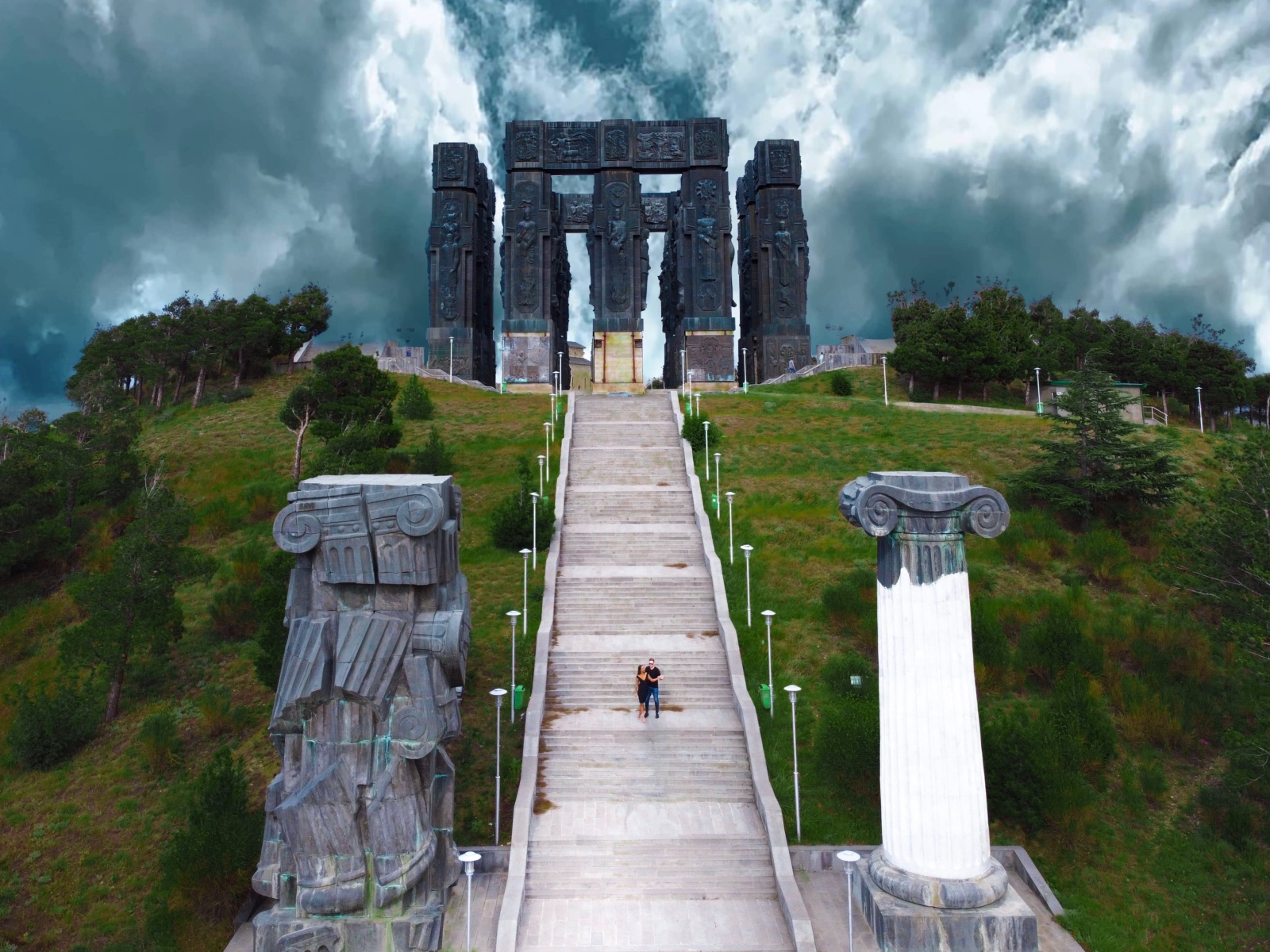 Chronicles of Georgia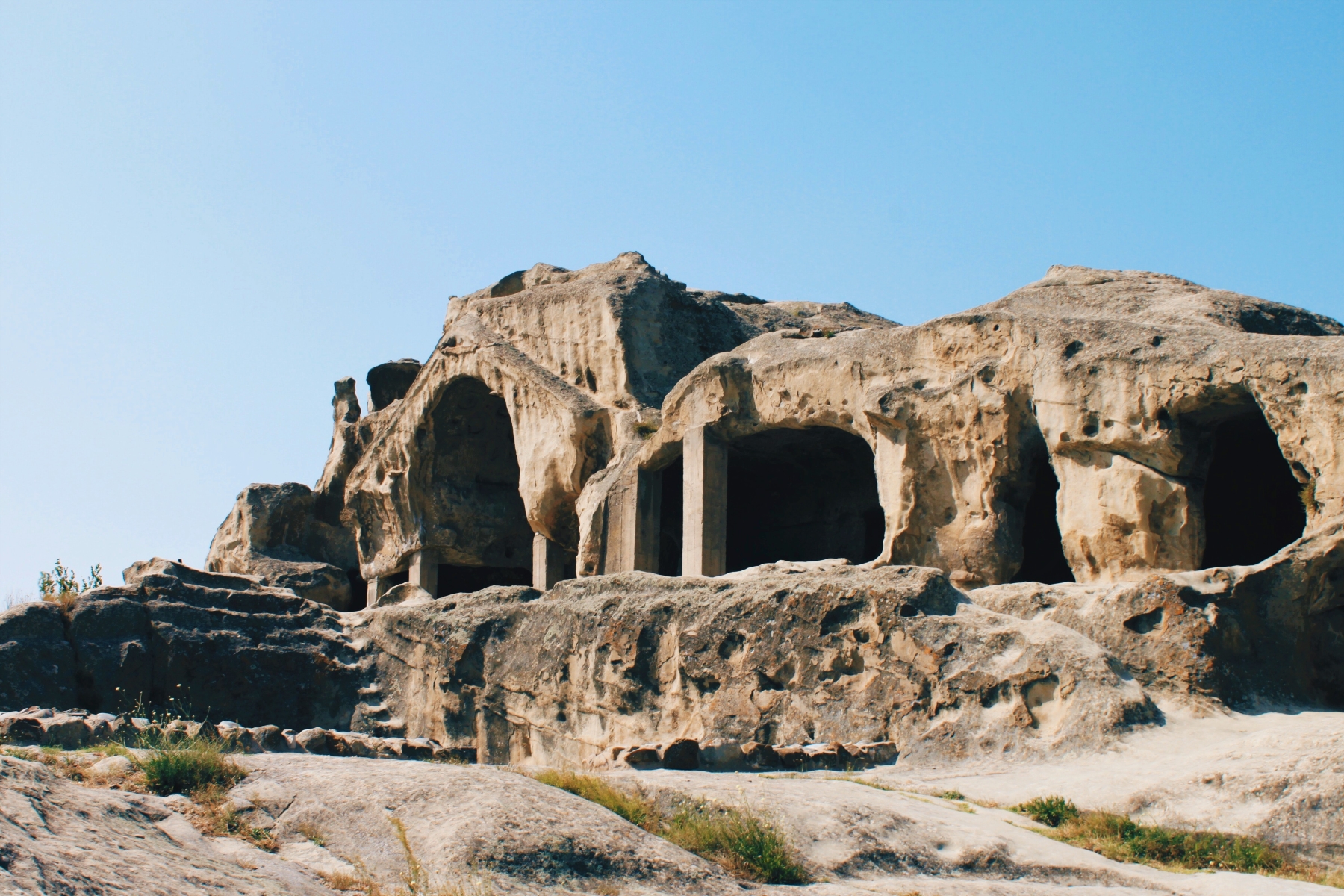 Uplistsikhe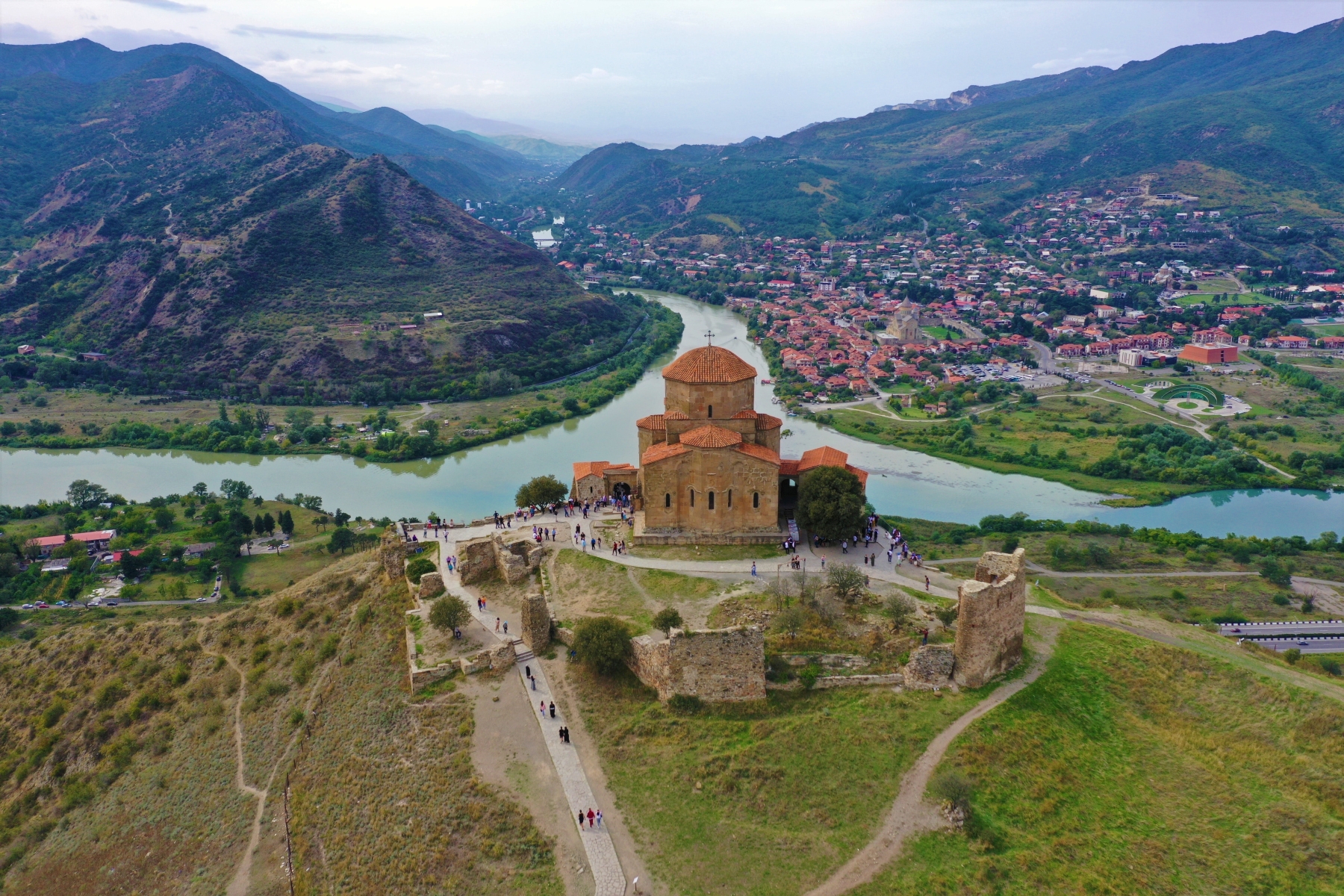 Jvari Monastery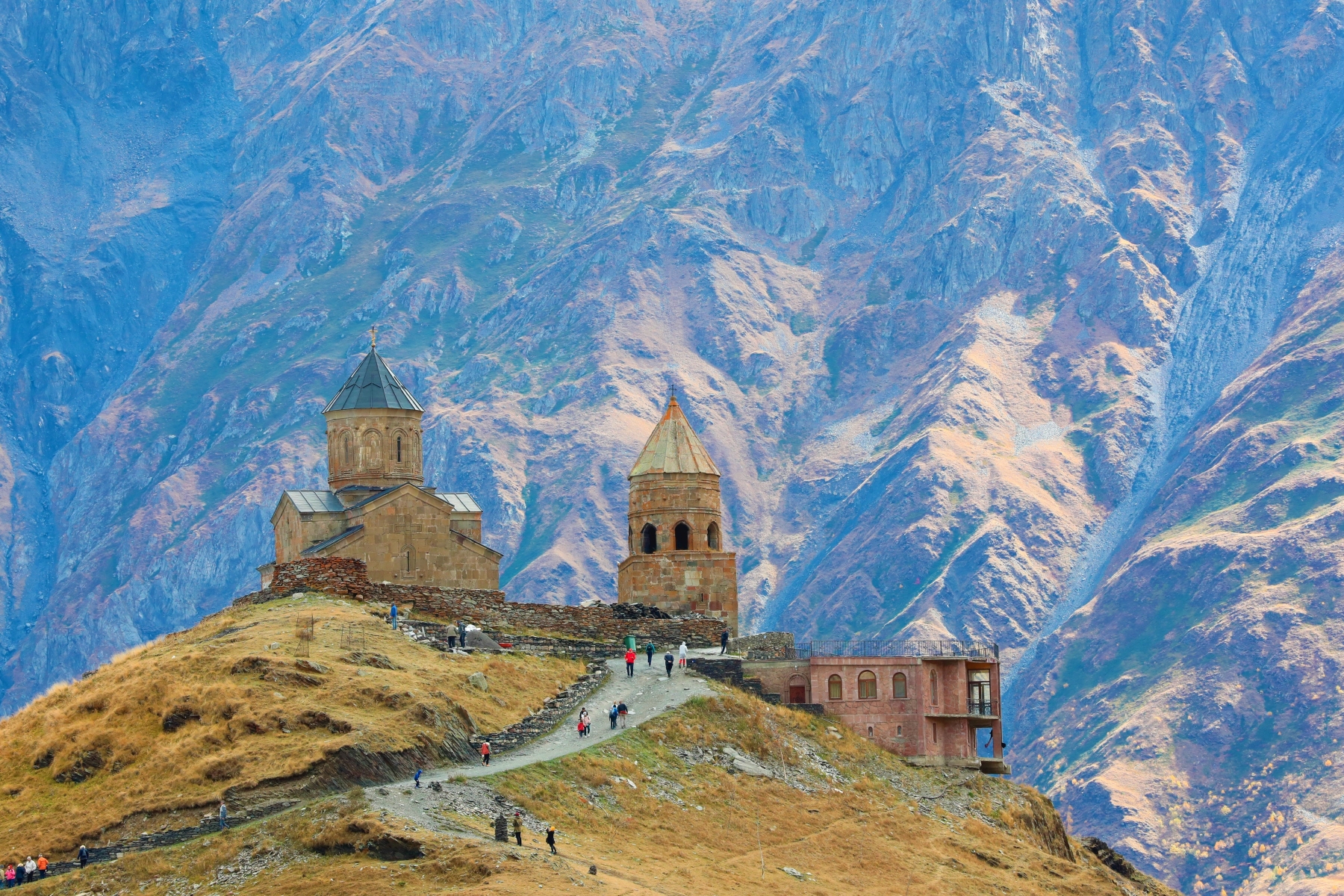 Gergeti Trinity Church