Japan
apan is an island nation in East Asia that boasts a rich culture and history, as well as stunning natural scenery and modern cities. With so many things to see and do, it's no wonder that Japan is a popular destination for tourists from around the world.
Visit Mount Fuji, a symbol of Japan and a must-see for tourists. This majestic mountain can be seen from many places in Japan, and is a great place for hiking and outdoor activities.
Explore the temples and shrines of Kyoto, a city rich in history and culture, and is home to many of Japan's most famous temples and shrines. Some must-visit sites include the Golden Pavilion, Fushimi Inari Shrine, and the Tō-ji Temple. Visit the city of Tokyo, the capital of Japan and is a city that offers a unique mix of old and new. From the bustling streets of Shibuya to the traditional temples and shrines of Asakusa, there's something for everyone in Tokyo.
Go skiing or snowboarding in Hokkaido, the northernmost island of Japan, and is known for its incredible ski resorts. With snow-capped mountains and crisp, clear air, it's a perfect place for winter sports enthusiasts.
See the cherry blossoms in full bloom, a symbol of spring in Japan, and viewing the blossoms in full bloom is a popular pastime for both locals and visitors. The best time to see the cherry blossoms is usually late March to early April. The most famous place for cherry blossom viewing is the parks and temples of Tokyo, Kyoto, and Osaka.
Immerse yourself in the beauty, history and culture of Japan - a country where ancient temples stand side by side with neon-lit streets and cutting-edge technology.
Best time to visit
March to May; September to November
Primary Language
Japanese
Must Try Food
Sushi, Miso soup
Time Zone
Japan Standard Time (GMT +9)
Top Picks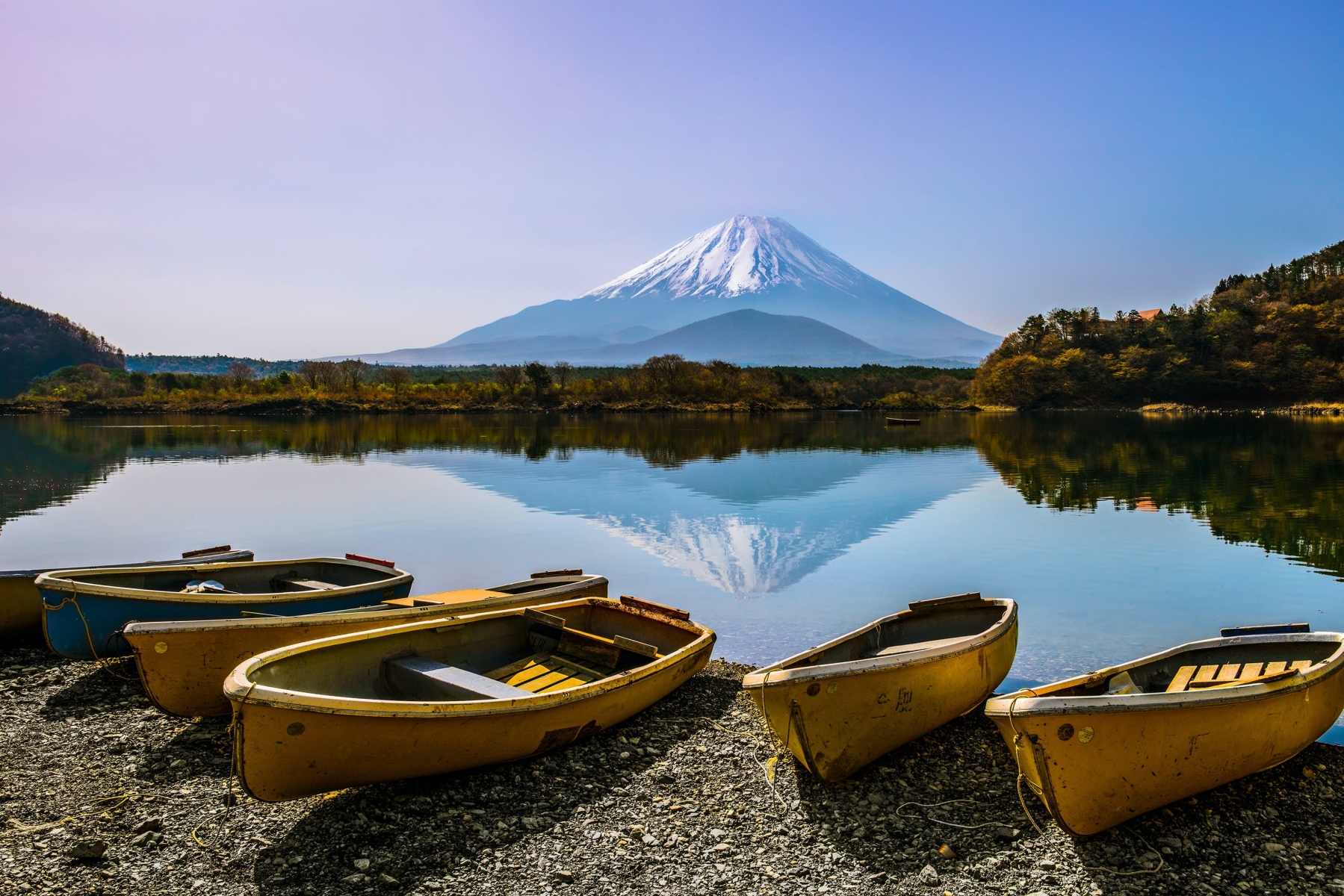 Fuji Five lakes area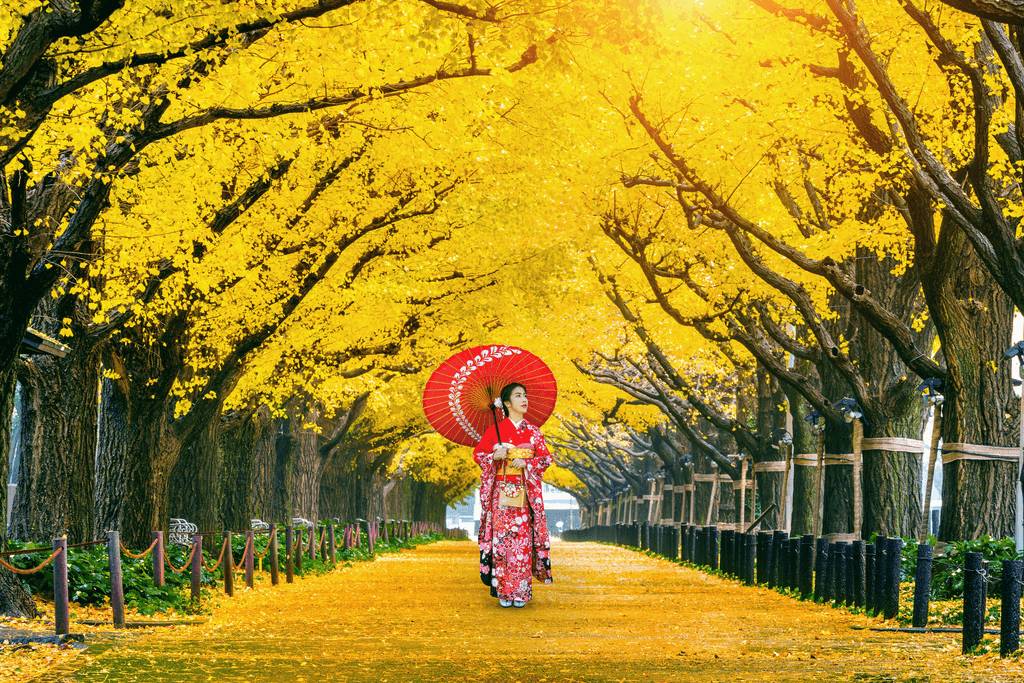 Icho Namiki avenue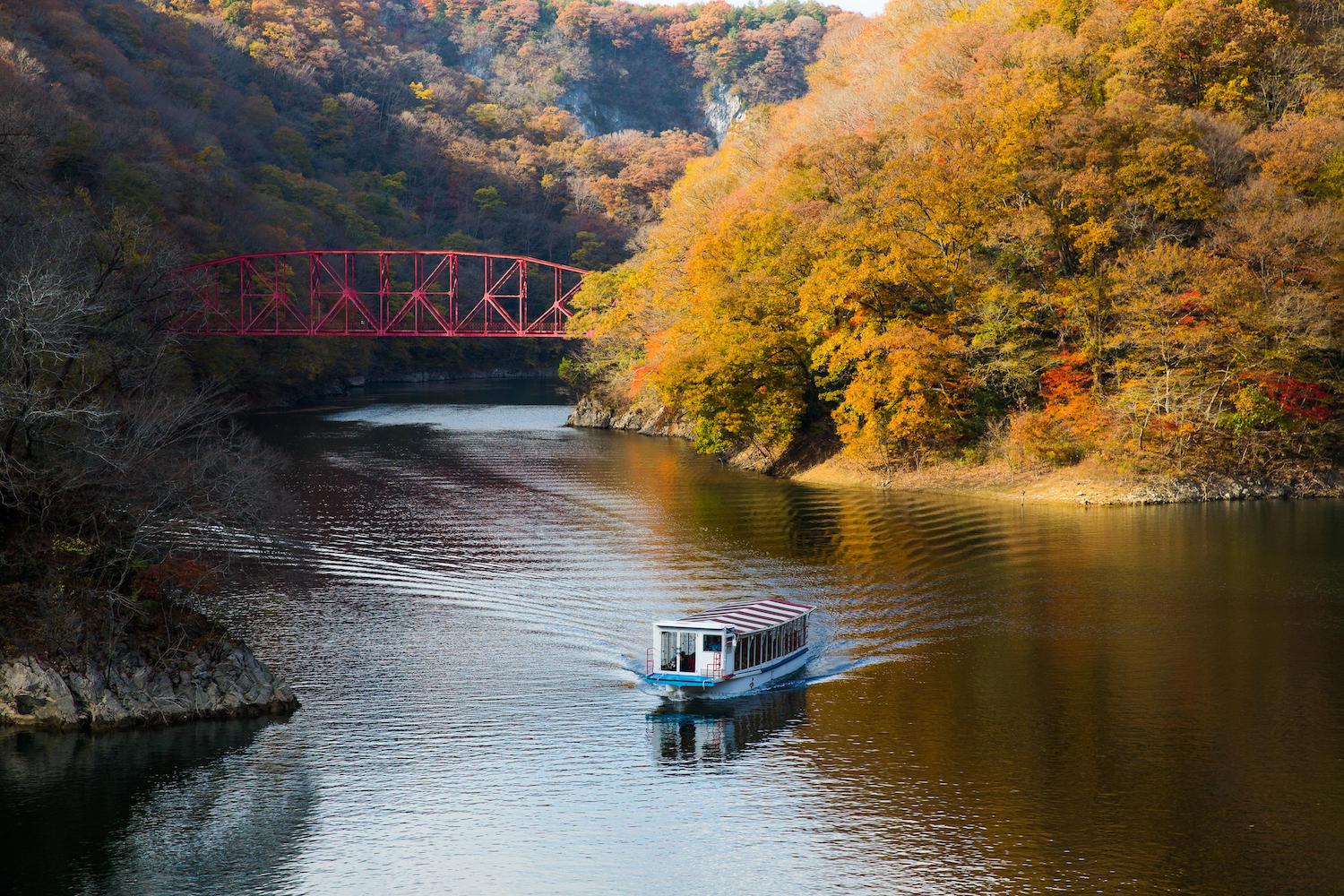 Taishaku Gorge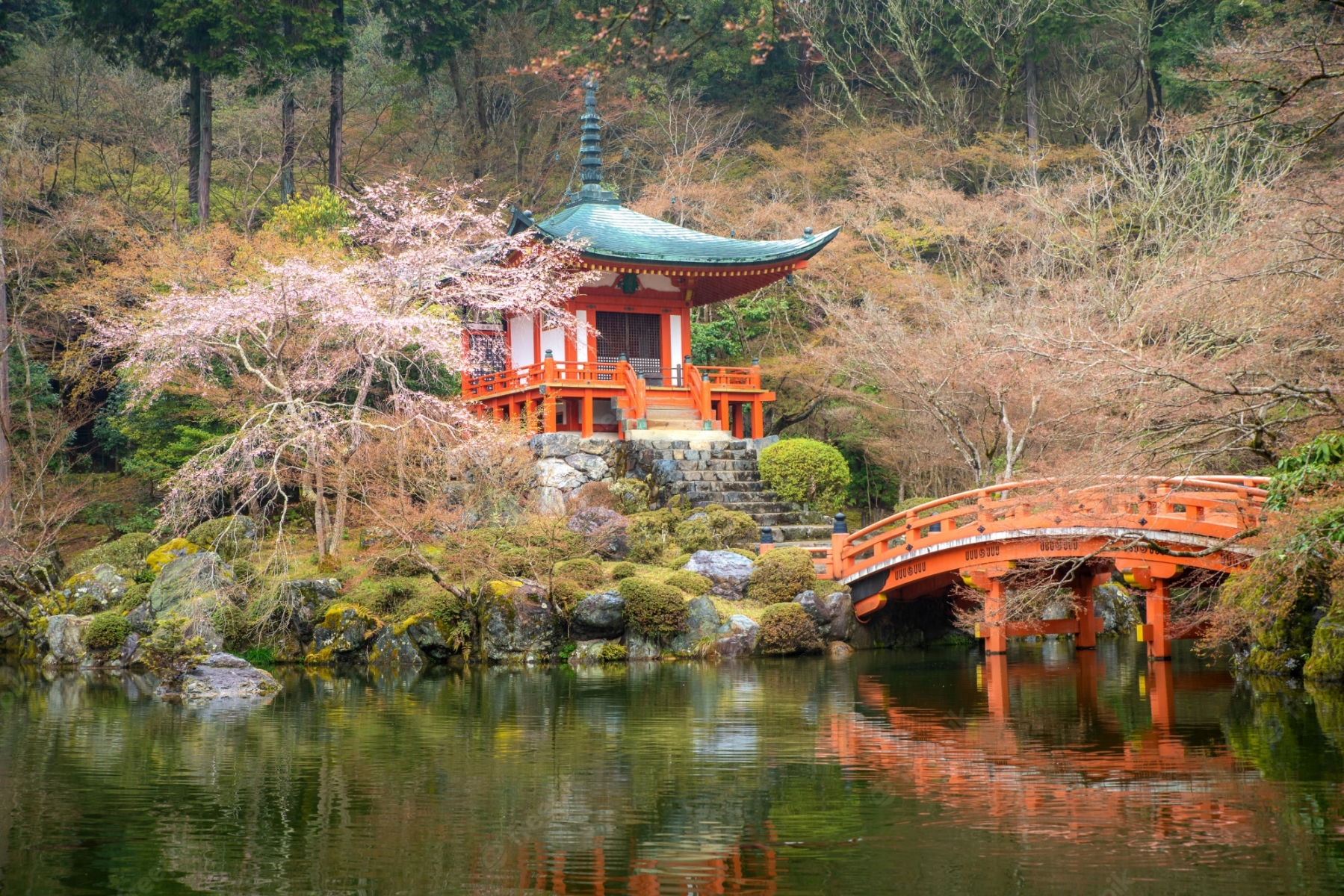 Daigoji temple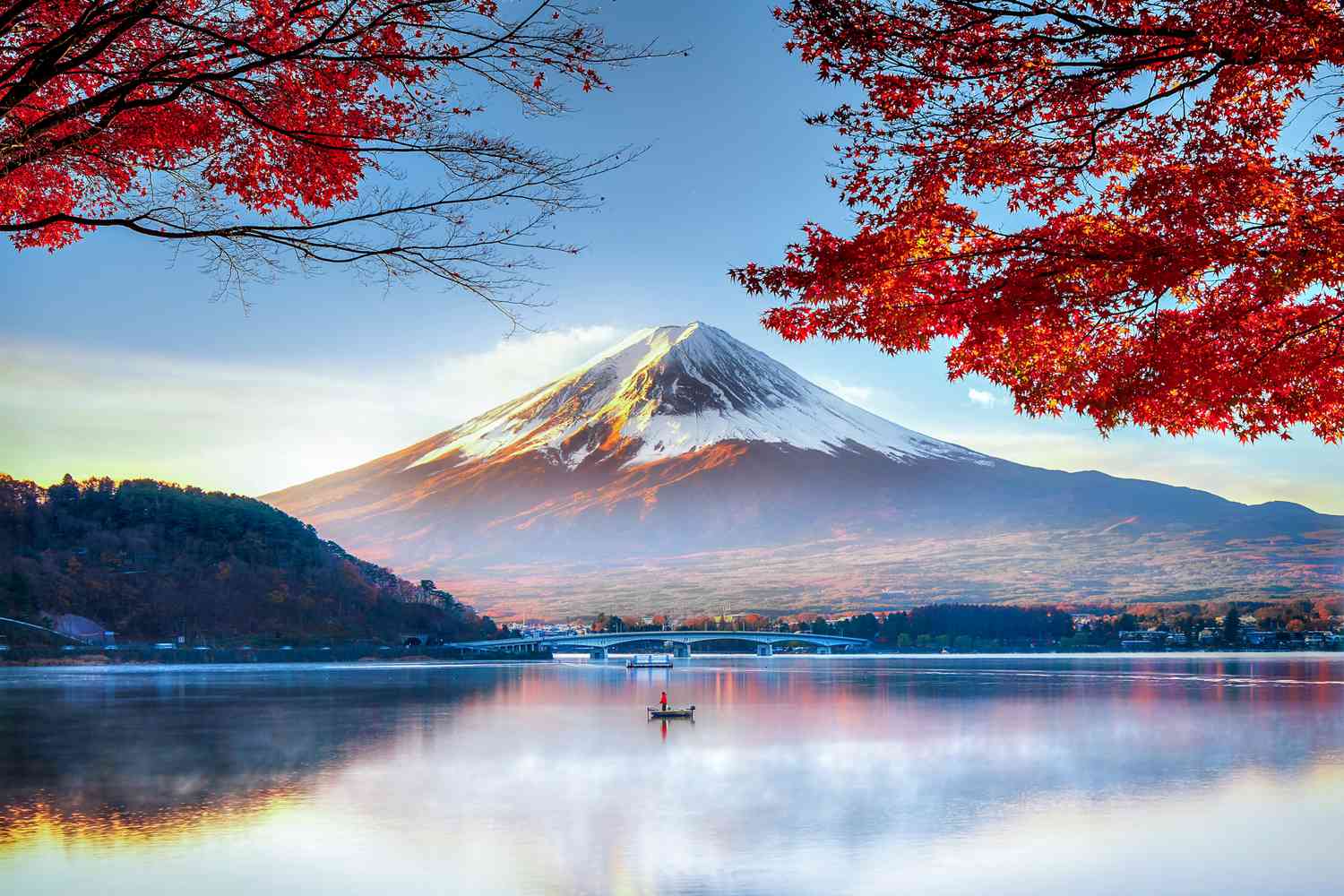 Fujisan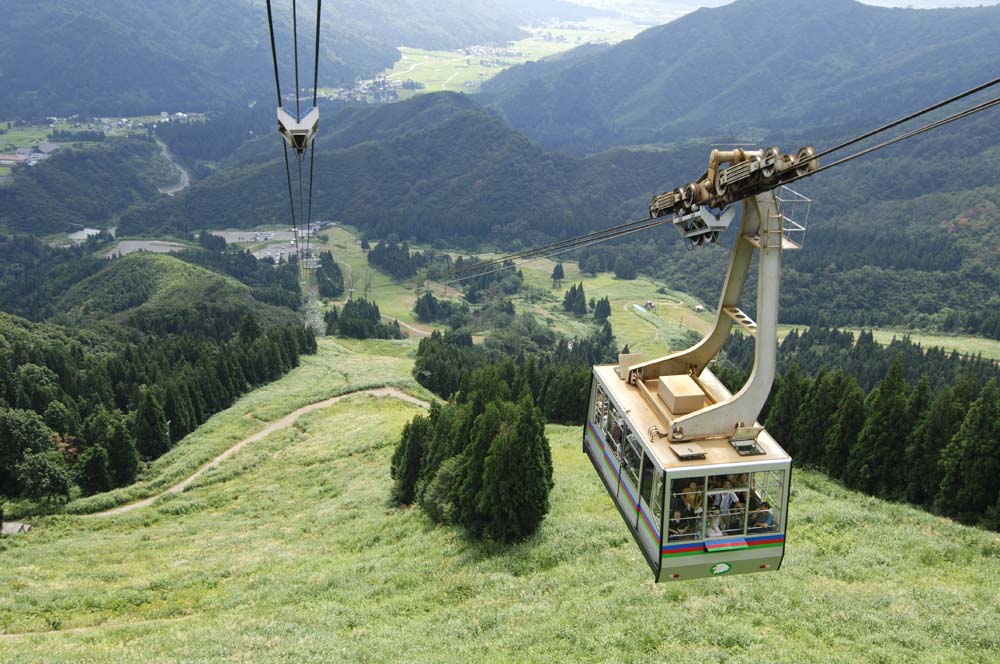 Hakkaisan Ropeway