Vietnam
Vietnam is a country rich in history, culture, and natural beauty, making it a perfect destination for tourists seeking unique experiences. With its stunning landscapes, delicious cuisine, and rich cultural heritage, Vietnam is a destination that should not be missed.
There are a variety of tourist attractions to visit in Vietnam, including the ancient city of Hanoi, the picturesque Halong Bay, and the charming town of Hoi An. Hanoi is known for its unique blend of ancient culture and modern city life, with historic temples and pagodas standing alongside sleek skyscrapers. Halong Bay is a stunning natural wonder, with its towering limestone cliffs and crystal-clear waters. Hoi An is a well-preserved ancient town that is a popular destination for tourists seeking a peaceful retreat.
One of the best ways to experience the beauty of Vietnam is through its rich cuisine. Whether you're looking for traditional street food or high-end restaurants, Vietnam has something for everyone. From the savory Pho noodles to the spicy Bun Cha, there is a never-ending array of delicious dishes to try in Vietnam. Be sure to sample some of the local street food, as it is some of the best in the world.
Vietnam is also a country of rich cultural heritage, with many temples, pagodas, and museums to visit. The ancient city of Hue is a prime example of this, with its historic temples and citadels, as well as its stunning tombs and gardens. Other popular cultural attractions in Vietnam include the War Remnants Museum in Ho Chi Minh City and the Ho Chi Minh Mausoleum in Hanoi.
For those seeking outdoor adventures, Vietnam offers plenty of opportunities for hiking, trekking, and exploring the lush jungles and mountainous landscapes. Take a trip to Sapa, a breathtaking mountain town, to see the beautiful rice paddies and traditional hill tribes. You can also visit the world-renowned Ba Be National Park, where you can explore the caves, lakes, and stunning waterfalls that are hidden in this lush jungle environment.
In conclusion, Vietnam is a destination that truly has something for everyone, from its rich cultural heritage to its breathtaking landscapes and delicious cuisine. So pack your bags and come explore the hidden gems and unforgettable experiences that await you in this beautiful country.
Best time to visit
February to April (spring); August to October (autumn)
Primary Language
Vietnamese
Must Try Food
Bun Cha, Gỏi cuốn, Grilled Fish (Chả Cá Thăng Long), Bánh mì
Currency
Vietnamese dong (₫)
Time Zone
Indochina Time (GMT +7)
Top Picks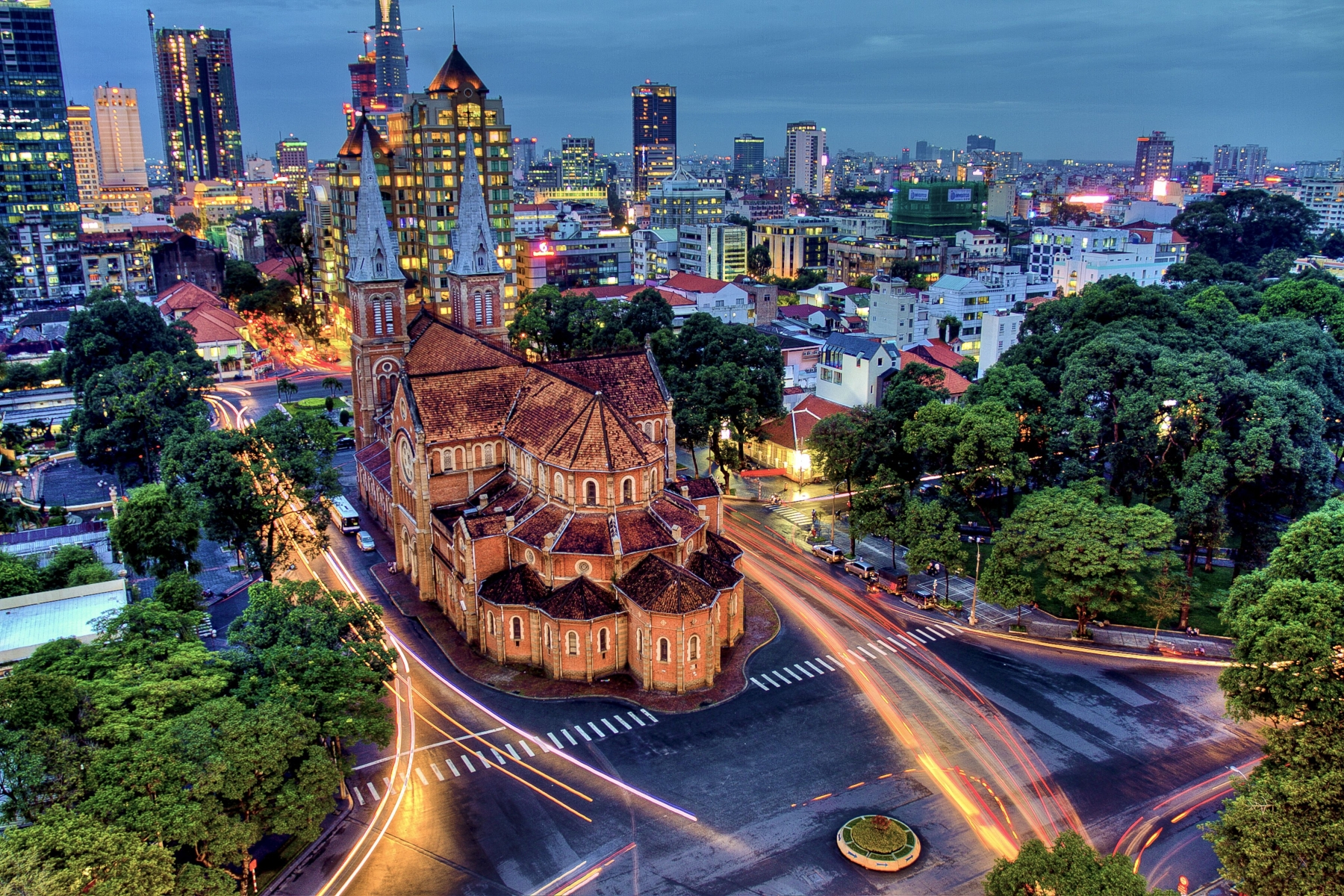 Ho Chi Minh City (Saigon)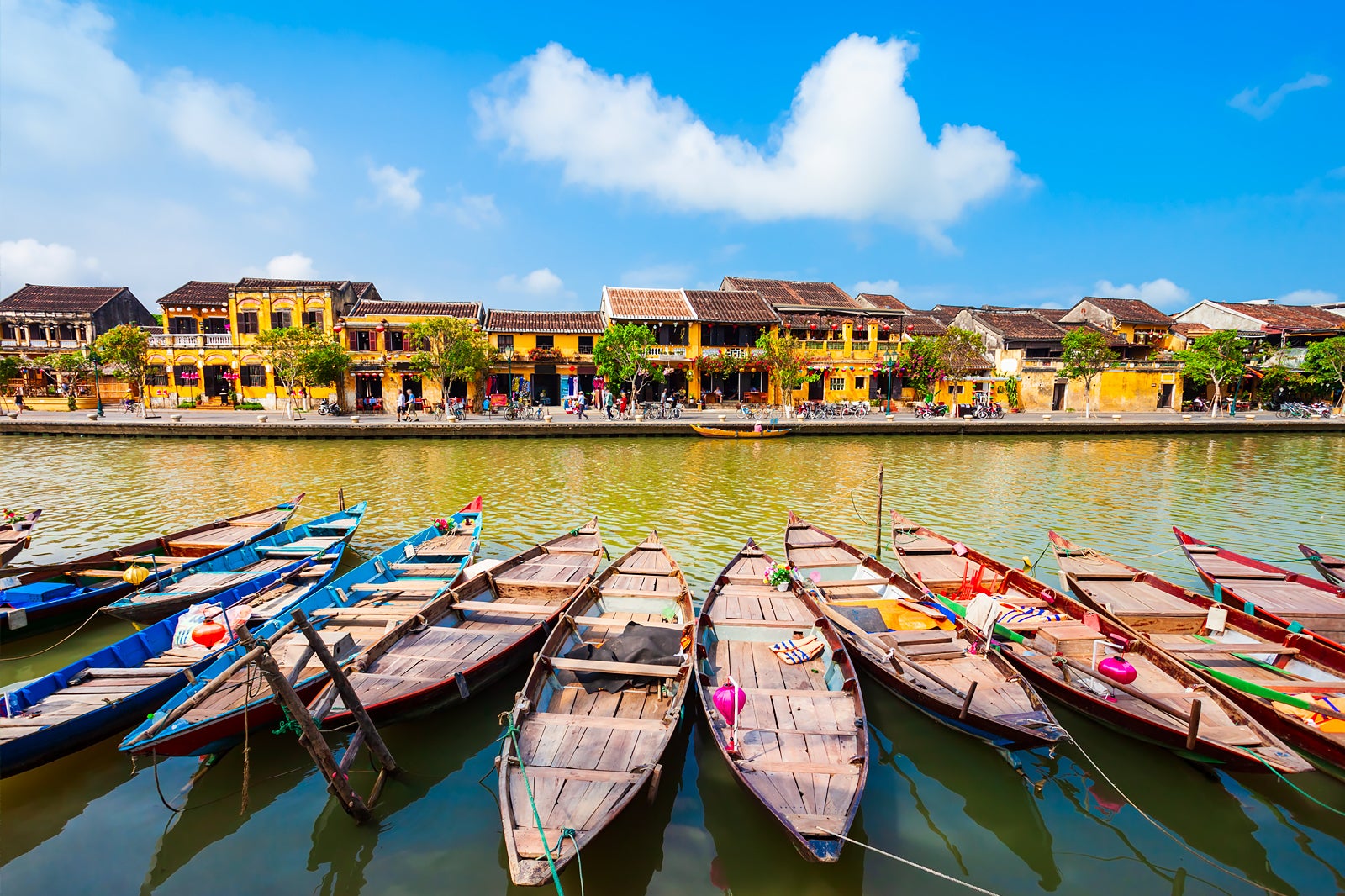 Hội An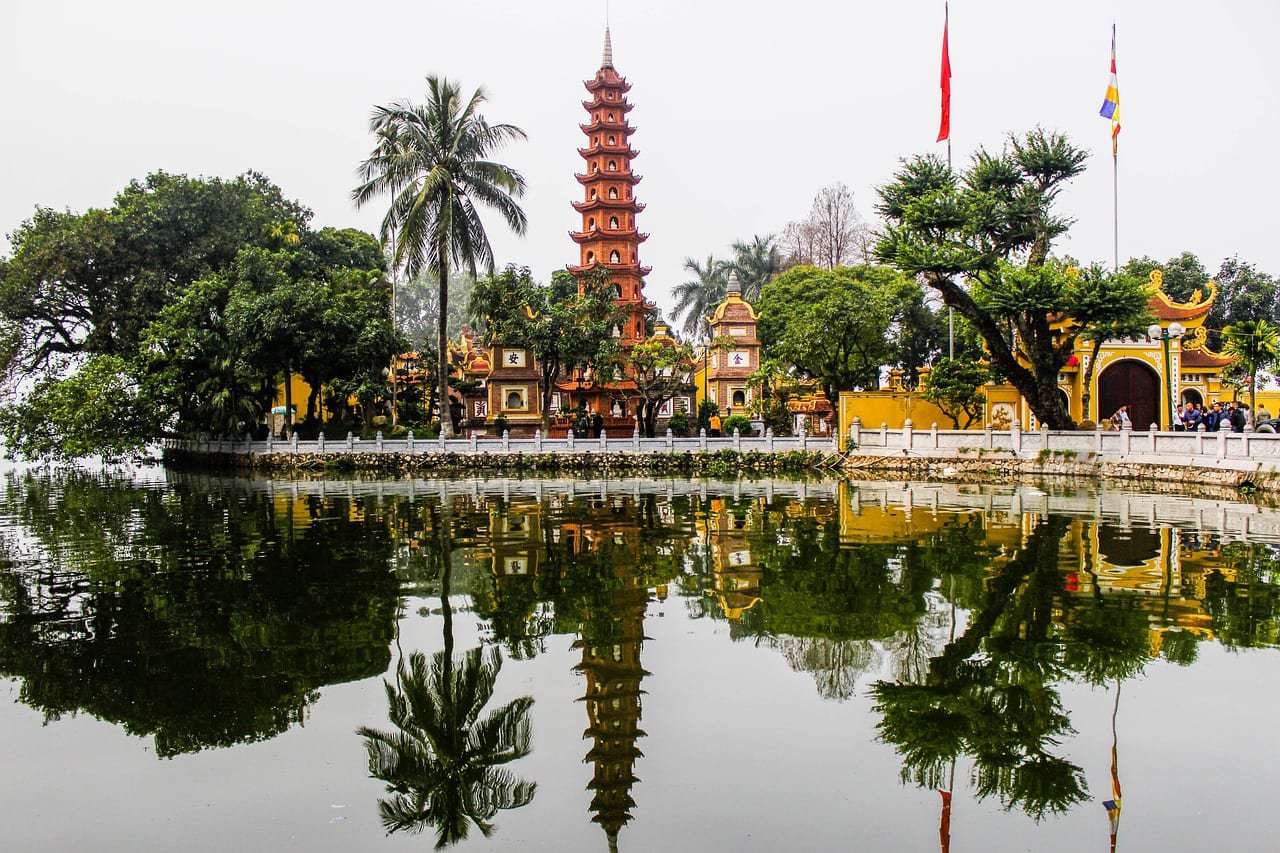 Hanoi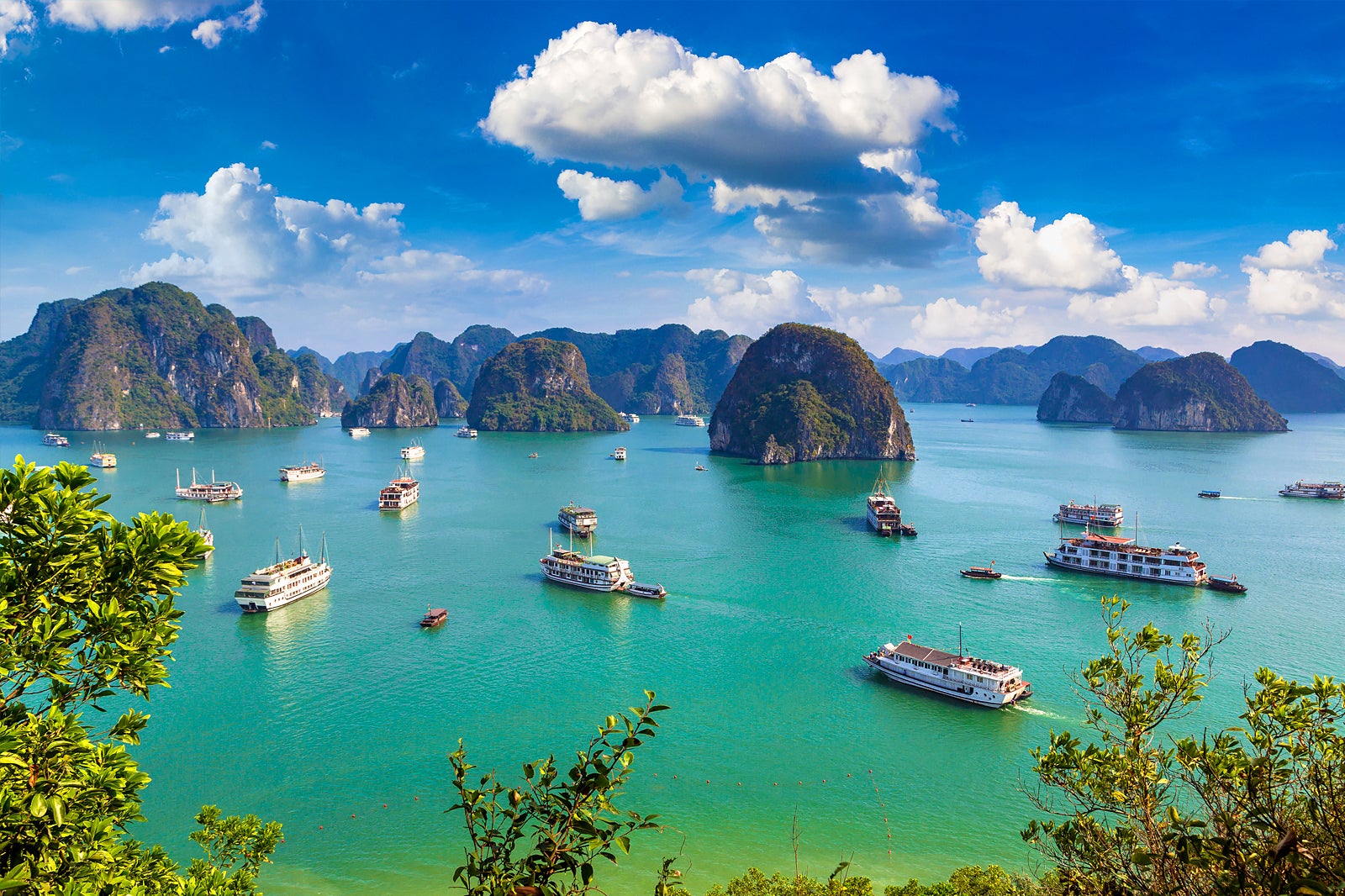 Ha Long Bay